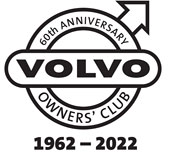 Volvo XC90 Generation I. 2002-2014
History of the Volvo Car
Volvo XC90 was by far the biggest news ever from Volvo when it was unveiled at the Detriot Auto Show in the beginning of 2002. The Volvo XC90 is a relatively compact SUV (Sports Utility Vehicle)
Volvo XC90 is the most flexible car ever built by Volvo. It seats up to seven passengers, all with equal safety, regardless of where in the car they are riding. Volvo XC90 drives lika car, but loads like a wagon, thanks to generous inner height and the easily accessible boot with the split folding tailgate, rather like the tailgate of the classic Volvo P220 Amazon Estate from 1962
Many critics initially felt that Volvo was too late entering the SUV segment in 2002. However, the XC90 came to represent a new standard for the segment by resolving many of the problems experienced in earlier SUVs. With the XC90, Volvo would show innovative solutions to the drawbacks for which the SUVs of the time were known.
These solutions included the ability to fold the rear seats flat, driving properties equivalent to those of a regular car and leading fuel economy within the segment. The Volvo XC90 also brought global innovations:
Roll Stability Control (RSC), a system that uses a gyro sensor to detect and counter the risk of rolling over
Roll Over Protection System (ROPS), a system to optimise the protection for everyone in the car in the event that, despite everything, it should still roll over
Inflatable side curtains for all three seat rows
An integrated, adjustable booster cushion for children in the second row
Seat belts with "tensioners" for all seats
A lower crossbeam at the front, which had the task of activating the car's safety systems in the event of a collision
The Volvo XC90 was launched with a range of five and six-cylinder engines. All were transversely mounted in accordance with Volvo's powertrain concept. In 2004, the range was extended with a powerful V8 engine combined with a six speed automatic gearbox.
Throughout its lifetime, the XC90 would be awarded more than 100 international distinctions, including "SUV of the Year" in 2003 and being named Sweden's most valuable export product, with an annual export value of more than SEK 40 billion in the peak years.
The last XC90 rolled out of the Torslanda factory in Gothenburg as number 636,143on July 11, 2014 to make room for the next generation of the XC90. The last of Volvo's first ever SUV was driven directly to the Volvo Museum.
Technical facts:
Prod. years:
2002 - 2014
Prod. volume:
636,143
Body style:
5-door Sports Utility Vehicle
Engine:
 5- and 6-cylinder inline petrol and diesel engines, 2.5 – 3.2 litres, 163 – 272 hp. V8 petrol engine, 4.4 litres, 315 hp
Transmission:
6-speed manual, 5- or 6-speed automatic
Brakes:
Hydraulic, all-round disc brakes
Dimensions:
Wheelbase 286 cm, length 480 cm, width 190 cm, height 179 cm
---