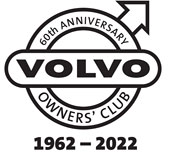 Volvo Sport P1900. 1956 - 1957
History of the Volvo Car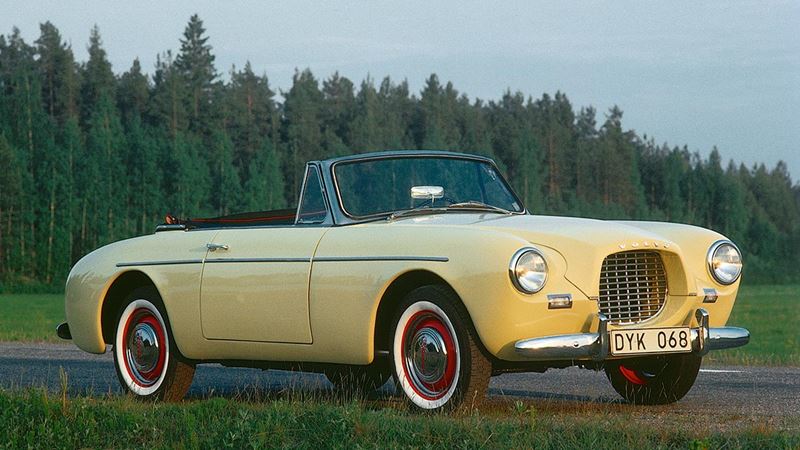 When Volvo presented an open 2-seater sports car with a body made of fibreglass-reinforced plastic in 1954, it was something of a sensation.
However, the car did not go into production until 1956 and, after a great many problems, production was wound up in 1957. By this time, 67 cars had been produced.
From the beginning, the idea was that this car would only be exported. A convertible was not regarded as wholly suitable for the Swedish climate. However, in spite of this, most of the cars were sold on the Swedish domestic market.
The car was based on standard components, mainly from the Volvo PV444, but it was built on a separate tubular frame. The engine was a developed version of the 4-cylinder, 1.4-litre engine from the PV444. Using twin carburettors, a different camshaft, larger intake valves and higher compression, this engine developed 70 bhp.
Technical facts:
Prod. years:
1956-1957
Prod. volume:
67
Body style:
Convertible, 2-seater
Engine:
4-cylinder, in-line, 1,414 cc (86 cu. in.),
75 x 80 mm, 70 bhp at 5,500 rpm
Transmission:
3-speed manual with floor-mounted gear lever
Brakes:
Hydraulic, drums on all wheels
Dimensions:
Total length 422 cm/166",
wheelbase 240 cm/94.5"
Miscellaneous:
The 70 bhp engine from this model was used in the Volvo PV444 for the US market in 1957. It gave the PV444 good performance and the model as sold as "The family sports car".