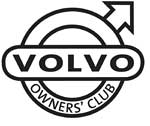 Welcome to the Volvo Owners' Club
The Volvo Owners Club has been around since 1962 so we know about the Volvo brand, its heritage and why they earned the reputation for safety and longevity.
Our name, experience and reputation and the Volvo brand are the reasons we have around 3000 members. Although Volvo cars earned the reputation of longevity, it is possibly the experience, dedication and expert advice from the Club and members that has helped preserve the old models that are still often used daily, and now apply for the more recent and newer models.
Times are changing and the technology in cars is very sophisticated. Air conditioning, electronics and turbos are now common in many of the newer models, and their numbers in the Club are growing. The newer and younger members now have these cars that are less than 10 years old and affordable. We even have the more recent models such as the new sporty Volvo S40 and S60, V60 and XC60 range.
Regardless of your choice of Volvo model, we're sure you'll find something for your needs within our Club services today.
And much more.
Membership Information
Members of the Volvo Owners Club have certain pages they alone can access and require a password. This is sent on joining and changed with each publication of the club magazine. We also have a Newsletter by email to keep members up-to-date on all things Volvo of anything important or of special interest between magazine issues.
Practical Classics Classic Car and Restoration Show.

This annual show will be held at the NEC Birmingham on 27th - 29th March 2020, event details and booking HERE. Members of the Volvo Owners'Club can get discounted tickets and details are HERE.
The Story Of Volvo
Designer of the P1800 Pelle Petterson pays tribute to Sir Roger Moore
Designer of the P1800 Pelle Petterson pays tribute to Sir Roger Moore who passed away one year ago, 23 May 2017. For the first time, he drives the 1967 1800 S that Sir Roger was the registered owner of and was featured in TV series "The Saint".
New Volvo Car Discount Purchase Member Offer

Members of the Volvo Owners' Club can take advantage of the discounts offered by Volvo Car UK in the New Volvo Car purchase scheme. Full details HERE.

2020 Main events
27th-29th March 2020. Practical Classics Classic Car and Restoration Show at NEC Birmingham. Tickets now available at the Event web site. VOC member discount tickets HERE
Swedish Day. Sunday 10th May 2020. Details to follow.
Southern Best Kept Volvo Rally. Sunday 17th May 2020 at The Royal Armouries Museum, Fort Nelson, Portsdown Hill Road, Fareham, Hampshire P017 6AN
Volvo Parade World Record Attempt 2020. Bruntingthorpe 28th June 2020. This is a re-run of the failed attempt in 2019. More details to follow.
National Rally and Best Kept Volvo competition 2020. Sunday 12th July 2020. Uttoxeter National Hunt Race Course Wood Lane, Uttoxeter ST14 8BD. More details to follow.
Northern Rally and BKV. 26th July 2020. Wetherby Racecourse. More details to follow.
NEC Classic Motor Show Birmingham. 13th-15th November 2020. More details to follow.
Details of other smaller and more local events can be found on the Events section of our forum or in the Calendar
Volvo History
The Volvo History section covers all the Volvo cars from 1927 and includes some technical information about them. It includes various reports and documents covering the production of Volvo cars over the years and also includes Volvo Car Production statistics.
Between 14 April 1927 and 31 January 2020 Volvo produced 21,450,778 cars.
Volvo's gift to the world, modern seat belts have saved millions of lives.
A very positive article has recently been published on Forbes website, marking the 60th anniversary of Volvo's invention of the three-point seatbelt. It's an interesting read, providing insight on a very special piece of Volvo's heritage.
Read the article HERE.
Volvo Press Releases
The Volvo Press section is a selection of press releases from Volvo. These will include new model technical and general specifications and photographs. From the year 2001 there are complete details of all new models. Earlier Volvo models are covered by other documentation.
Volvo Forum and Volvo Gallery
We have a very large and busy Volvo Forum (read the Forum Users' Guide) and a Volvo Gallery.
Volvo Car Information
Each Volvo model has its own page and those pages have links to relevant pages here on this site and other sites. Cross referencing is done as best as possible. The main index page is Volvo Car Information. There is also a page that covers Parts for new and older Volvo cars.
Club Magazine
The Volvo Owners Club magazine Volvo Driver and archives are included on this web site.
Technical Information
There is a Technical Page that contains links and documents to help repair and maintain Volvo cars. There is also a link to the now discontinued Technical Driver club magazine archive.
V765 Vehicle Registration Scheme
The Volvo Owners' Club is an authorised club under the DVLA scheme for cars that are incorrectly or not registered for use on the UK roads. For details of this service read this document.
Club Merchandise
We are pleased to announce that we have now reopened our club shop having secured a new supplier. Visit the new shop here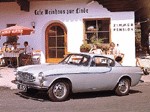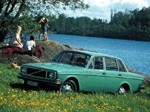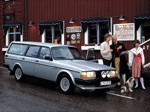 FBHVC Affiliation
The Federation of British Historic Vehicle Clubs is a grouping of some 350 Clubs and Museums together with over 1500 Trade and Individual Supporters. The aim of the Federation is to preserve the right to use old vehicles on the roads without any undue restriction and to support its member organisations in whatever way it can.
By your membership of the Volvo Owners Club, you are helping to ensure that you can continue to use your classic car on the roads of the UK and Europe with as little modification and legal restriction as possible.
For more details on the FBHVC and their work, please see their website.
Club Insurance Schemes

The Volvo Owners Club has partnered with two insurance companies to provide special deals for its members for all types of insurance. These are:
Club Parts Scheme
The Volvo Owners' Club has negotiated with numerous Volvo main dealers for discounts. These apply to parts and/or labour and on some accessories. The dealers and the discounts they give are listed on the back of each issue of the club magazine Volvo Driver.
The Volvo Owners' Club continues to negotiated with other suppliers of parts for Volvo cars from the early PV's to the current models. These are:
BROOKHOUSE CLASSIC VOLVO PARTS
We also have a list of other suppliers and repairers.
More details on our parts page.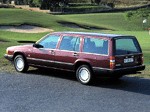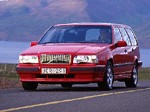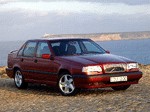 Volvo High Mileage Club
We run two types of high mileage listings:
Official Volvo Register
Unofficial High Mileage Listing
Official Volvo Register
This is an official register run jointly by Volvo Car UK and The Volvo Owners Club. You do not have to be a member of the Volvo Owners Club to get your Volvo car listed. When you register you get a free sticker and the option to purchase a badge for the car.
Unofficial High Mileage Listing
This is a high mileage listing we started here on this web site some years ago as a place for owners of Volvo cars that had completed over 150,000 miles to list their car(s). You do not need to be a member of the Volvo Owners Club to list you car.
Advertise On Our Site
If you want to place a banner advert on our web site or place an advert in our magazine then use the Contact Us link and select the relevant drop-down.
Volvo Car Press Releases
Recent press releases from the Volvo Car Corporation.