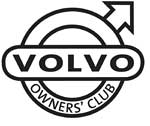 Volvo Owners' Club New Car Purchase Affinity Scheme
Volvo Car UK offers Volvo Owners' Club members the chance to get a special deal (and don't we all like a bargain) if they pop into their local dealer and order a new Volvo car. Please tell the retailer that you are a Volvo Owners' Club member from the outset so that they reflect the manufacturers support right from the outset of your discussions.
To enjoy the many financial benefits of the Affinity Scheme you must first be a member of the Volvo Owners' Club.
Access to the Affinity Scheme for current members of the Volvo Owners' Club can be gained by clicking on THIS LINK. It can only be accessed by Volvo Owners' Club members and requires the access details shown at the bottom of page 3 of the current club magazine.
---