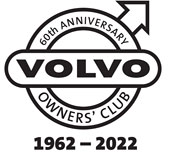 Volvo Driver. The Magazine of the Volvo Owners Club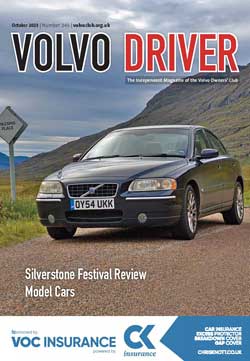 Members receive six A4 size colour magazine each year. This contains Club meetings and events, technical information and advice, topics of general interest, all the latest Volvo news, and articles by Members, and a Sales & Wants section.
The magazine is produced to a high professional standard by our publisher.
Free Sample.
To see one of our magazines then click this link.
Past Issues of Driver
Many of the past issues of Volvo Driver magazines can now be seen on line. These go back to the early 1970's. Although they contain a lot of club information, there is also a lot of information on the progress of Volvo and the cars throughout the years, as well as some technical and interesting general articles.
NOTE: These documents are password protected and only accessible by current members of the VOC.
Go to Volvo Driver Archives.
---
Selection of articles of interest from previous issues.
How to register a car in France - A 'how to' by Barry Crofford
High Performance Driving. - Learning how to handle an 850 T5.
Volvo Survival Stories - Australian Volvo publication from 1975
The Volvo Group of Companies - published in 1974 by Volvo
1800S Restoration. - By Lawrence Wilkinson
Focus On The Netherlands. - By Hans van Diepen
Tre Kroner - The 262C - By Ray Levitt
Haynes Classic Tour 1991 - Account of a rally in a PV544
The Red Toad - Article and tips on PV restoration by John Switzer
PV - Mania - An article about an amazing restoration project on a PV544
1993 London - Sydney Marathon - Article by Don Chapman of his journey 'down under' in his 140
The Saint's Volvos - Article about the TV character 'The Saint' and the Volvos used, and the new series.
Recovery of a P1900 - The VOC help recover a rare Volvo, and set off its restoration
Walking On Water - An account by club member Hannu Hietalahti from Finland, on driving an Amazon on the frozen roads of Finland
460 Turbo mod - Modifications done to a 460 Turbo to boost its performance
Continental Tyres - Profile of a tyre manufacturer
Three cars you never saw - 3 of Volvo's prototype cars
Volvo Miniatures - An article on rare Volvo miniatures by Max Steinberg
---