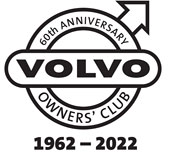 How to register a car in France
This guide was written by club member Barry Crofford.
January 2007
I have recently registered a 1993 Volvo Wentworth in France and thought it may be useful to advise members of my experience, which may be of use in helping them to avoid wasting time if they ever have to go through this procedure.
Apparently due to directives from Brussels, insurance companies are no longer insuring cars with foriegn plates and there will no doubt be a rush to register, (Immatriculation), cars by many expats in the very near future!
It is not officially allowed to keep a foreign registered car in France for more than six months without changing to French registration, (obtaining a Carte Grise)! Many people have been doing this for years, but things are about to change!
The steps are as follows and require a certain degree of patience and good humour, as do most beaurocratic procedures in France.
Contact Volvo in France for a Certificat de Conformitie.

This is a letter from Volvo to confirm to the French authorities that the vehicle conforms to the general regulations regarding vehicles that can be used on French roads. The process is simple and the required letter will be sent to you within a few weeks of receipt of the vehicles identity, (chassis number, engine number, model and year etc). There is a charge for this service!


It is advisable to have the vehicle checked over by a garage to make sure that it is in good roadworthy condition and to have the UK headlights changed to French LHD headlights. These should be adjusted to comply with the usual LHD vehicle regulations.


The vehicle should now be taken for a Controle Technique test, (French MOT), this can be done at any of the many centres in France and costs 58 Euro's. I do not personally think it is quite as rigid as a UK MOT and takes only about 15 minutes, while you wait. If you have to take the car back again after correcting something, there is an additional charge.

You will need to visit the tax office for your department and obtain a certificate confirming that no VAT is due on the vehicle. This is easy, free and takes only a few minutes if you go in person with the details of the vehicle.


You must now visit the sous-prefecture of the department in which you live, where you will be given a form to fill in which you will present to the section dealing in vehicle registration (Carte Grise). You will also have to provide evidence of your place of abode, gas or electric bill or phone bill etc and a copy of your passport, along with the UK log book, the Contole Technique certificate, the tax certificate and a copy of the receipt from when you purchased the car. (If you have had the car for some years, they will not be too particular over seeing this as it is obviously your car and not stolen last week in UK)!
The above papers will be examined and if in order, the application will be sent off to Paris, (Department of Mines, don't ask why!), for processing. You should get a reply from them in about six weeks after lodging the documents.
If your car is under about four years old, you will then be able to return to the sous-prefecture and get the carte grise against payment due.
However it would appear that vehicles over about 4 years old or for any reason not conforming exactly to French requirements, (Models that were never sold in France for example), will need to be tested by a special inspectorate called DRIRE, (Directeur Regional de Industrie, de la Recherche et de l'Enviroment).
In this case all your documents will be returned to you with an invitation to take the vehicle for this examination at an allotted time and place. You will have to take all your documents with you and provide a large self addressed envelope when making this visit to the DRIRE Inspectorate.
The DRIRE inspection is very thorough and you should make sure that your vehicle it is in tip top condition with everything working before going to this test. There is often only one DRIRE test point in each department and you may have to travel some distance to reach it, so to avoid having to go back again make sure that everything is working well before going to the test. It is also important to ensure that you know exactly where all the vehicle numbers are displayed, engine number, chassis number etc! They will ask you this and will not be happy if they have to search for any of the numbers. The vehicle must also be as clean as possible inside and out!
If the test is unsuccessful, you will be asked to advise the inspector within 21 days if you are going to have the defects corrected or drop the application, in the former case they will ask you to phone them for a second appointment when ready.
When you eventually get passed by the DRIRE inspectorate they will take your documents and send them away again.
After about three weeks you will receive your documents back, but in a sealed envelope which you must not open, but take again to the sous-prefecture, where they will finally give you the new French registration number and Carte Gris against final payment of about 190Euro's!
Do not forget to advise DVLA in Swansea that you are exporting the vehicle and advise your insurance company about the new registration number!.
Once you have the Carte Grise you can have the new number plates made, (most key shops and shoe menders can do this for you and cost is about 24Euro's), and fix them on the car!
Just one final note: The validity of a Controle Technique is usually 2 years, but if it takes more than six months to get the documents finally in place, you will have to get a second Controle Technique certificate before finally presenting the documents to obtain the Carte Gris.
Courage et bon chance!
---