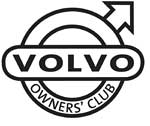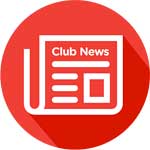 Club News
Last update: 29th May 2020.
We have introduced this new 'News' page because of the current situation with COVID-19 in order to keep members and non-members up-to-date with Club activities, events and meetings. This is because many venues have now closed their doors. The Club officials are working hard to try to keep some activities going but this is getting increasingly more difficult.
As a Club we have decided to postpone or cancel all upcoming events, drives and meetings until at least the end of May 2020 to ensure the safety of our members, officials and staff. We are also very sad to say that we have taken the very tough decision to cancel this year's National Rally and BKV at Uttoxeter due to the planning and commitment which needs to be taken in the very near future.
This decision is consistent with the recent advice given by the Government to avoid non-essential travel, non-essential social contact, and to avoid gatherings by minimising time in public places. The situation will be actively monitored and further updates will be sent in due course.
We will endeavour to postpone events to later in the season, but where this is not possible we may have to cancel. We are disappointed not to be able to continue with our schedule as originally planned, but are sure you understand how circumstances have led to this decision.
Please continue to follow NHS advice via the link below:
nhs.uk/conditions/coronavirus-covid-19/
---
29th May 2020.
We are please to say the June edition of the club magazine is being printed and should be falling through letterboxes in 1-2 weeks (UK time).
---
27th May 2020.
Practical Classics Classic Car & Restoration Show that was provisionally postponed to 7-9 August is now further postponed to 26-28 March 2021.
---
9th May 2020.
We are making every effort to get the June issue of the club magazine, Volvo Driver out on time. Much depends on the printing company and shipping agent being back in operation. If this does not happen then we will make this available as a downloadable PDF file from the web site.
In the absence of any events we wanted to do something for members, so we will be running a virtual Best Kept Volvo competition, and full details will be in the June magazine.
---
27th March 2020.
Membership - new members and renewals.
Our membership is managed by the MG Owners' Club which has a dedicated admin team that handles their own and our membership. As part of the safety measures during this time the team now work from home, so online renewals and new applications will continue to be processed promptly. New members will have their membership number sent to them by email should that be required for any reason. There may be a delay with new membership packs and renewed membership cards arriving as the admin team will only visit the office once a week to send out the documents. This means postal applications may take a little longer.
The office phone number will still be answered as the calls are redirected. Please only call during week days. The membership email address will still be operative and is also copied to two of the club directors so we will be able to deal quickly with enquiries.
Club Magazine - Volvo Driver.
We are hoping the April edition of the Club magazine, Volvo Driver will come out on time, however cannot guarantee that future issues will not be subject to disruption. Should this happen we will try to publish as much relevant information as possible on this web site. The publishing company is rushing to get the April edition printed and to the distributor before the distributor closes down. It is likely the cover will not be laminated in order to get it out.
Volvo Owners Club Insurance Scheme.
The club insurance scheme with Chris Knott Insurance will continue and staff will be making every effort to deal with enquiries, claims and renewals.
2020 events
Because of the coronavirus (COVID-19) situation some or all the events may not take place. Much will depend on the advice and directions of Government and the owners of the event venue. Visit our CLUB NEWS page for updated information.
Events cancelled.
The following events have been confirmed as cancelled.
27th-29th March 2020. Practical Classics Classic Car and Restoration Show at NEC Birmingham.
10th-13th April. Shotley.
Sunday 10th May 2020. Swedish Day.
Sunday 17th May 2020. Southern BKV.
National Rally and Best Kept Volvo Uttoxeter.
All Club section meetings in April and May.
Northern Rally and Best Kept Volvo. Weatherby.
Bruntingthorpe.
Classic Car Restoration Show August 7-9, NEC.
Advised to contact Secretary / Organiser / Check web site.
Raystede - Sussex Rally.
All section events have been cancelled for April and May. Please check with Section Secretaries for meetings in June.
No action at present.
Lookers Open Day - August
Sywell in September
Caravan and Camping.
All Caravan and Camping Rallies have been cancelled up to and including the Northern BKV. Please check closer to the time whether Caravan and Camping Rallies are going ahead for events from 27th August onwards..
Details of other smaller and more local events can be found on the Events section of our forum or in the Calendar