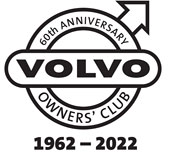 Club News
Club Motul Hill Climb.
Club Motul are throwing an event which we hope might be of interest at Shelsley Walsh, Worcester WR6 6RP, 23rd September 2023..
Motul are giving petrol heads the chance to take their car up the oldest motorsport venue in the world still to run events on the original course on Saturday 23rd September 2023. Each driver will get 4-6 runs up the hill spaced throughout the day with passenger and spectator passes sold separately. They will also be giving drivers a free 'Start Line Photo' to take away with them from the day and a free commemorative sticker of the 2023 Club Motul Hill Climb.
Due to this being a Club Motul event, we hope car clubs to be the heart of the day. With that in mind, we believe this could become a chance for car clubs to use Shelsley Walsh as a 'club meet'. Club members can bring their car to the hill and park in dedicated club areas- we will even muck in to help put up your beach flags! You won't need a driver pass to park up, just a spectator pass which can be purchased through the Club Motul website. There will also be a raffle and prize giving ceremony at the end of the day as well as a selection of brand new Motul apparel and accessories on sale!
The Club Motul discount code for VOC members can be applied to the ticket price at the checkout.
Classic Motor Show

Birmingham's NEC from Friday 10 – Sunday 12 November 2023. Book tickets at www.necclassicmotorshow.com. Discount tickets for VOC members CLICK HERE.
Club Motul.

Discount offer for members.
Members of the Volvo Owners' Club can get discount on all oils, lubricants and other products at the Clb Motul web site. Head over to our members' page to find out details..
Changes to the UK Highway Code.
In case you missed all the publicity about these changes to the Highway Code and the way we use the roads then DOWNLOAD THIS PDF.
Halfords Discount Voucher for 2023 (UPDATED 14 February 2023)
Members of the VOC can get discount on many items at all Halfords stores using this voucher. It cannot be used for online purchases.
Tracker devices discount.
The Volvo Owners' Club has partnered with Matrix Telematics who offer two tracker devices to members. Check this out in the August club magazine or on our members section at THIS LINK.
Volvo Owners' Club YouTube Channel.
We have our own YouTube channel with videos of our events at the NEC Classic Car shows and our annual club National Rally.
E10 petrol is here.
The Federation of British Historic Vehicle Clubs has released a bulletin about E10 petrol being introduced in the UK on 1st September 2021. Read the bulletin HERE.
This from Volvo on E10: "E10 petrol is cleared for use in all Volvo cars with petrol engines introduced to the market since 1976 based upon servicing and other conditions according to the equipment and material with which the vehicle was originally equipped. E10 petrol is not cleared for a limited number of S/V40 models with petrol engines produced in the mid-1990s with engine type 1.8 GDI."
Volvo Owners Club Insurance Scheme.
The club insurance scheme with Chris Knott Insurance will continue and staff will be making every effort to deal with enquiries, claims and renewals.
2023 Events
2024 Events
March 22-24 2024 Practical Classics Classic Car and Restoration Show. NEC Birmingham
April 14th 2024. Annual General Meeting. Motor Museum, Gaydon. VOC members only.
May 19th 2024. Southern Rally. Milestones Museum, Basingstoke. TBC.
June 9th 2024. Volvo Training and Development Centre. Daventry.
June 26th - 1st July 2024. Annual National Rally. Stratford-upon-Avon Racecourse. BKV 30th June. Details later.
September 15th 2024. Great British Car Journey. Ambergate, Derbyshire. Details later.
September 23rd-25th 2024. Silverstone Festival.
November 8th - 10th 2024. NEC Classic Motor Show. Details later.
Fuller details will be published soon.
Details of other smaller and more local events can be found in the Calendar or on the Events section of our forum