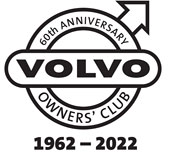 Continental Tyres
The history
Continental Tyre Group Ltd is part of German based Continental Aktiengesellschaft (Continental AG). Founded in 1871, the company was the first to develop a tyre with a "tread pattern" (in 1904) and has grown to become one of the world's largest tyre manufacturers, employing over 45,000 people. Continental was also the first tyre manufacturer to develop:
a pneumatic tyre with tread
tubeless tyres in Germany
tyres made from synthetic materials
the winter tyre
These days, around 75 per cent of Continental AG's business is tyres, with the remainder in technical rubber products. Continental AG has a total of 18 tyre manufacturing plants across the world producing 70 million car and commercial tyres every year. Before reaching the road, its tyres go through dozens of exhaustive tests ' in closed laboratory conditions, and on the track. Designers use super-computers to judge the effects of making infinitesimal changes to tyre tread patterns and compounds, and raw materials are analysed by micro-scope and hand checked for uniformity. In addition to this, Continental works closely on the development of tyres with leading car manufacturers to keep pace with the increasing demands on safety, long life, comfort, fuel economy and reduced noise levels. Continental tyres are now fitted as original equipment on one in every five cars manufactured in Europe and are approved for fitment by no less than 17 manufacturers and 84 different models. Continental has its own test track - the Contidrom - and a test driving team of 35 people. The track is based on the edge of the Luneberg Heath in Germany and features a high speed banked circuit, a steering pad, circular track for aquaplaning research and a rough terrain handling course. It also has a pass by noise test strip, controlled aquaplaning and a wet braking test ground.
Last year, Continental demon-strated the results of its R&D into energy saving tyres through the introduction of the ContiEcoContact EP (Economy Plus) and CP (Comfort Plus) ranges. Due largely to a unique Flat Belt Concept (FEIC) which gives the tyre belt a flatter contour, and new compounds, the ContiEcoContact EP lasts up to 30 per cent longer than its predecessor - the CT 22 - and gives up to 5 per cent better fuel economy. Continental also invests in technical products, and its hi-tech automotive equipment sector ContiTech makes up 25 per cent of the business. ContiTech produces automotive drive belts and interiors, sealing and anti vibration products, textiles, hoses, and other engineered products using its expertise in rubber technology at 33 manufacturing plants worldwide. A new "Automotive Systems Group" has been set up, and already, products such as an electronic tyre pressure monitoring system and electro-mechanical braking have been developed through ContiTech work; a medium term project is a damping system that reduces in-car vibration levels.
The Tyre Pressure Monitoring System (TPIVIS) is an early warning facility that saves drivers getting their hands dirty checking their tyre pressure. A sensor mounted on the wheel rim constantly measures pressure levels and transmits the information to a control unit in the car. Slow punctures can be easily identified, eliminating all associated risks. Large scale production of TIDIVIS is anticipated for the year 2000. The Continental Electronic Chassis Control (CECC) is a new kind of braking unit set to replace the traditional, hydraulically operated brake in cars.
CECC is an electromechanical system with individual units on each wheel eliminating the need for brake pipes and master cylinders which are used currently. A prototype vehicle is already running and is available for test drives with interested parties. The Integrated Starter Alternator Damper (ISAD) is an entirely new type of concept to dampen the vibrations of vehicle engines. Consisting of an electric motor, a linked computer, sophisticated sensors and a whole host of intelligent control features, ISAD measures the noise producing vibrations coming from an engine and generates cou nter-vi brat ions to neutralise this disruption. This single unit also replaces conventional starters and alternators in cars. Continental AG anticipates that over DIM 100 million will be invested into ISAD by the time it reaches produc-tion - but vehicles may run smoothily thanks to this new technology as soon as 2001.
Looking forward
In 1995, when Continental AG decided to invest in the UEFA Champions League, it was the first time a tyre manufacturer had sponsored Europe's most popular sporting event. Two years later, research has shown that Continental in the UK is reaching 80 per cent of the brand's target group of ABC 1 males with the sponsorship, and this, combined with additional TV and press advertising, has seen brand recognition soar to an all time high of 87 per cent. The company has just signed a contract to continue the sponsorship until the year 2000, Last year, Continental achieved record sales in the UK and Irish markets and further growth is anticipated for 1998. The best summary of this growth comes from Brian Smith, managing director: "Continental has an absolute dedication to its customers, and we are working all the time to improve efficiency and make changes that will improve the service we offer. You don't have to be the biggest, but you do have to be the best."
For more information visit the Continental website at
---