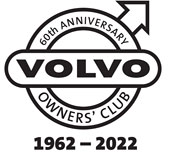 Volvo 850 Saloon/Sedan. 1991-1996
History of the Volvo Car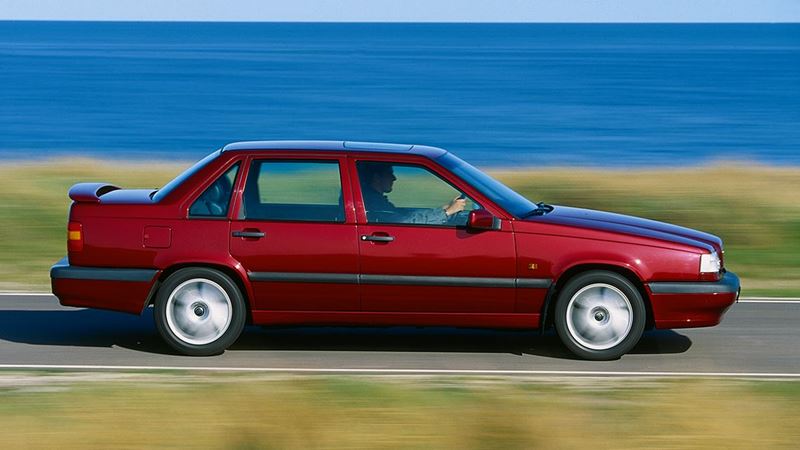 Volvo unveiled an entirely new model series in June 1991, the Volvo 850 GLT. The Volvo 850 GLT was launched under the banner of "A dynamic car with four world-beating breakthroughs".
The four new features were: transverse 5-cylinder engine driving the front wheels, Delta-link rear axle which combined the dynamics and ride comfort of independent suspension with the security of a live rear axle, the SIPS integrated side-impact protection system, and the self-adjusting front seat belt mechanism.
The exterior design of the 850 bore a strong Volvo identity, and its 740 and 940 linkage was immediately apparent.

The Volvo 850 GLT received a tumultuous welcome; seldom has a new car reaped so many awards as the 850.
Over the intervening years, the 850 series has been expanded with additional variants, among them turbocharged petrol versions and a direct-injection turbo-diesel.
The Volvo 850 was also the first car in the world to offer side-impact airbags, which were introduced in autumn 1994.
In model year 1997, the S70 replaced the 850 Sedan car.
Technical facts:
Prod. years:
1991 - 1996
Assembly:
Torslanda, Sweden
Ghent, Belgium
Halifax, Canada (VHA)
Prod. volume:
390,835
Body style:
4-door sedan
Engine:
2.0 L B5202 I5
2.0 L B5204T turbo I5
2.3 L B5234T turbo I5
2.4 L B5252/B5244 I5
2.4 L B5244T turbo I5
2.5 L D5252T diesel I5
Transmission:
5-speed Volvo M56 manual
5-speed Volvo M58 manual
5-speed Volvo M59 manual
4-speed Aisin AW50-42LE automatic
Brakes:
Hydraulic, all-round disc brakes
Dimensions:
Length 466.1 cm (183.5 in)
Width 176.0 cm (69.3 in)
Height 1991–1997 141.5 cm (55.7 in)
Wheelbase 266.4 cm (104.9 in)
Kerb weight 1,385–1,520 kg (3,053–3,351 lb)