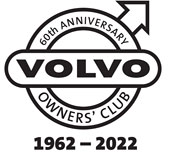 Volvo 245. 1974 - 1993
History of the Volvo Car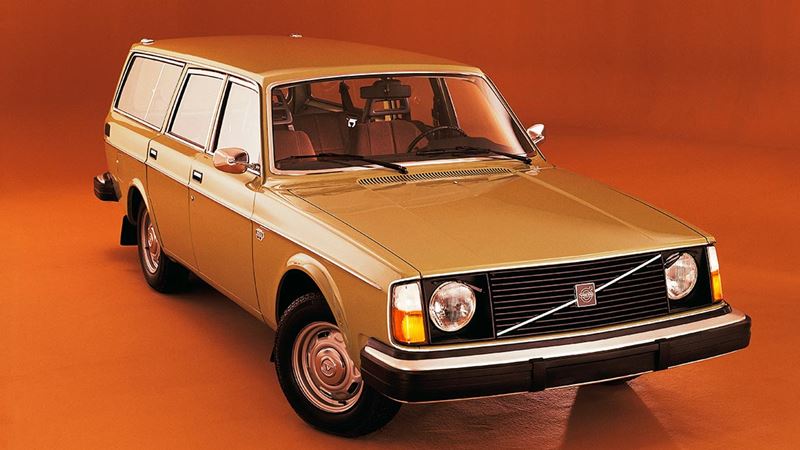 In August 1974, Volvo presented a new generation of cars called the 240 and 260 Series.
These new models had been developed from the 140 series and were very similar to their predecessors. The changes included a new front, large bumpers and a developed chassis, featuring a front-wheel suspension system of the McPherson type.
In connection with the introduction of the 240 family, a new 4-cylinder engine series with an overhead camshaft was also presented. The previous 4-cylinder was still used during a transitional period.
Like the Volvo 244, the 245 could also be specified for a short period with a V6 engine. The market's first 6-cylinder diesel in a passenger car made its appearance in the autumn of 1978 - in the Volvo 240. This was a successful alternative on certain markets where fuel diesel plays an important role.
The new Volvo car family had been developed with rigorous safety requirements. They were, in fact, so rigorous that the car was used as the standard car for safety developments by the authorities in the USA.
However, the Volvo 245 also set the standard when it came to performance. When the turbocharged version of the 245 was presented in 1981, it was one of the world's fastest estates.
On two occasions, the car was given a facelift, for the 1981 and 1986 model years. Towards the end of its life, the 245 experienced something of a renaissance. A version called the Polar became something of a cult car in Italy.
Technical facts:
Prod. years:
1974-93
Assembly:
Sweden: Torslanda (Torslandaverken)
Sweden: Kalmar (VKA)
Australia: Melbourne
Belgium: Ghent (VCG)
Canada: Halifax (VHA)
Italy: Turin [N 1]
Malaysia: Shah Alam (SMA)
Prod. volume:
959,151
Body style:
5-door estate
Engine:
1784 cc B17 I4
1986 cc B19/B200 I4
1986 cc B20 I4
2127 cc B21 I4
2316 cc B23/B230 I4
1986 cc D20 I5 diesel
2383 cc D24 I6 diesel
Transmission:
4-speed M45/M46 manual
5-speed M47 manual
3-speed BW35/BW55 automatic
4-speed AW70/AW71 automatic
Brakes:
Hydraulic, disc brakes on all four wheels.
Dimensions:
Length 192.5" (489 cm), width 67.3" (171 cm), height 57.5" (146 cm), wheelbase 104.3" (265 cm), kerb weight 3065-3138 lbs (1392-1425 kg)