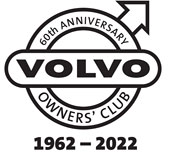 Volvo V70 / V70XC / XC70 GEN II. 2000-
History of the Volvo Car
For Volvo, design can never replace function. This first seemed to be a major problem, when the new generation of the practical V70 estate car was being planned. How could an aerodynamically clean high-performance car offer a spacious and practical cargo area?
The design team under the leadership of Peter Horbury solved the 'problem'. The front of the car was made exceptionally aerodynamic, with a strong family likeness to the S80 saloon. Despite this, the 'cargo compartment' in the rear part of the car is comparable in size to a classic estate car like the Volvo V90, something that not obvious from the outside.
To ensure that Volvo V70 is an optimal estate car, it is only available in this body version. unlike its competitors, it has been designed exclusively as an estate car, with no saloon derivative being available.
Volvo V70 fulfils high environmental goals thanks to such features as the 'Prem-air' catalytic system, which eradicates ozone near the ground.
Naturally, Volvo V70 is one the safest cars in the World, owing to excellent road holding and active safety characteristics, as well as a near perfect passive safety level.
The performance is 'sufficient', with a top speed of up to 250 km/h being available in the top R-versions. With any of the diesel engines available, business drivers can combine high performance with excellent economy and environmental care.
For the driver who wants to be able to reach distant places without being restricted to the tarmac, the XC70 (Cross Country) all-wheel-drive version is a natural choice.
Volvo V70 and XC70 appeared in updated versions during 2004. This includes a new rounder shape of the front end with new grille and bumper as well as new lights front and rear, a more powerful engine for T5 and a six speed manual transmission. The advanced electronically controlled chassis system FOUR-C is made available for Volvo V70 models.
In the area of safety, BLIS, was introduced. A system to detect objects in the blind angle with a small camera close to the outer rear view mirrors. A warning light close to the rear view mirror tells the driver that there is something hidden.
The V70 and XC70 remain in production.
Technical facts:
Prod. years:
V70 from week 43 1999 ->, XC from week 08 2000 –>
Prod. volume:
Still in production
Body style:
5-door estate car
Engine:
5-cyl in-line DOHC, 1.984, 2.435, 2.521 cc or DI Turbo Diesel 2.401 cc
Transmission:
5-speed or 6-speed manual, 5-speed automatic
Brakes:
Hydraulic, all-round disc brakes
Dimensions:
Overall length 471 cm, wheelbase 276 cm
---