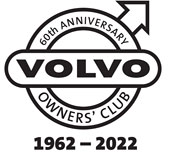 Volvo P220 Amazon Estate. 1962 - 1969
History of the Volvo Car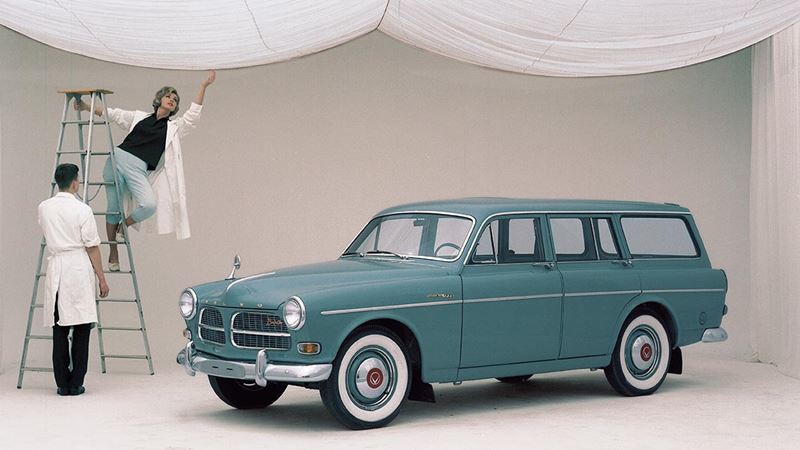 This model can be described as an estate based on the 121/122S (Amazon). It made its debut at the Stockholm Motor Show in February 1962. This extension of the model programme gave Volvo a more extensive programme in one and the same car family than ever before. It comprised 2- and 4-door saloons and 4-door estate.
The P220 had four doors and the rear lid was divided into two parts, one part folded down and the other folded up. This design was inspired by estates from the USA.
The production of the P220 took place alongside that of the PV445/P210 and the P220 became more frequent outside the Nordic markets. This car represented yet another important step towards a more family-oriented estate which was less of a into the commercial vehicle market. In this way, the P220 played an important role for Volvo in its development as leading producer of estates.
Technical facts:
Prod. years:
1962-1969
Assembly:
Lundby, Gothenburg, Sweden
Torslanda, Sweden (Torslandaverken)
Ghent, Belgium (VCG)
Halifax, Canada (VHA)
Durban, South Africa
Arica, Northern Chile (Divolvo)
Prod. volume:
73,169
Body style:
4-door estate
Engine:
4-cylinder, in-line, overhead valves
1583 cc B16 I4
1778 cc B18 I4
1986 cc B20 I4
Transmission:
3-speed H6 manual
3-speed M30 manual
3-speed M31 overdrive manual
4-speed M4 manual
4-speed M40 manual
4-speed M41 overdrive manual
3-speed Borg-Warner 35 automatic (steering column mounted)
Brakes:
Hydraulic drums on all wheels initially, discs on the front wheels at a later stage.
Dimensions:
Length 4,490 mm (176.8 in) (estate), width 1,620 mm (63.8 in), height 1,505 mm (59.3 in), wheelbase 2,590 mm (102.0 in), kerb weight 2,400 lb (1,100 kg