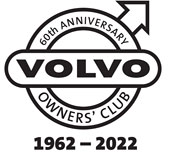 Volvo 850 Estate/Wagon. 1993-1996
History of the Volvo Car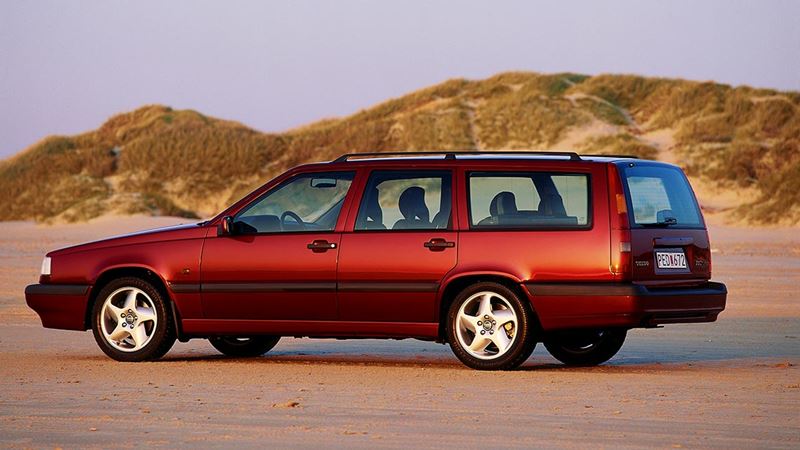 Less than two years after the introduction of the 850 GLT in 4-door sedan form, the 5-door estate car version was unveiled in February 1993.
The design of the 850 estate showed a rear section with a typical Volvo profile, that is to say an almost vertical tailgate - a practical feature which maximises interior space.
The Volvo 850 GLT received a tumultuous welcome; seldom has a new car reaped so many awards as the 850. The estate car version was awarded the prestigious Japanese "1994 Good Design Grand Prize" award.
Over the intervening years, the 850 series has expanded with more than just the estate car version. The range now includes a wider selection of engines, including turbocharged petrol units and a direct-injection turbo-diesel.
When Volvo decided to return to the race-tracks in 1994, it did so under the banner of the BTCC, the British Touring Car Championships. The first Volvo to take on the competition was an eye-catching Volvo 850 estate car, a load-lugger and road-burner in one.
The Volvo 850 was the first car in the world to offer side-impact airbags, which were introduced into series production in autumn 1994.
A spectacular addition to the 850/V70 range was the first generation of AWD (All Wheel Drive) and XC (Cross-Country) models.
In model year 1997, the V70 replaced the 850 estate car.
Technical facts:
Prod. years:
1993 - 1996
Assembly:
Torslanda, Sweden
Ghent, Belgium
Halifax, Canada (VHA)
Prod. volume:
326,068
Body style:
5-door estate car
Engine:
2.0 L B5202 I5
2.0 L B5204T turbo I5
2.3 L B5234T turbo I5
2.4 L B5252/B5244 I5
2.4 L B5244T turbo I5
2.5 L D5252T diesel I5
Transmission:
5-speed Volvo M56 manual
5-speed Volvo M58 manual
5-speed Volvo M59 manual
4-speed Aisin AW50-42LE automatic
Brakes:
Hydraulic, all-round disc brakes
Dimensions:
Length 470.9 cm (185.4 in)
Width 176.0 cm (69.3 in)
Height 1993–1995 141.5 cm (55.7 in)
Height 1996–1997 144.5 cm (56.9 in)
Wheelbase 266.4 cm (104.9 in)
Kerb weight 1,465–1,570 kg (3,230–3,461 lb