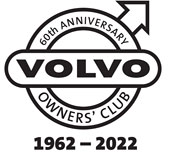 Volvo PV51-57. 1936 - 1945
History of the Volvo Car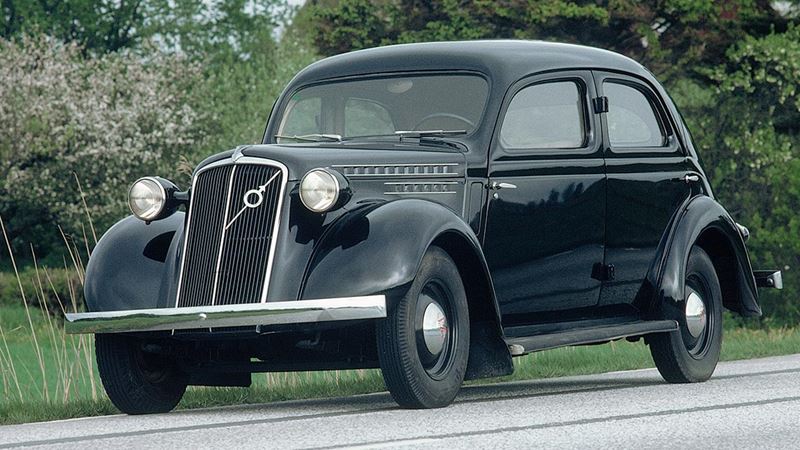 The Volvo passenger car models of the latter half of the 1930s were the 51-56 types. This generation was the first 'smaller' Volvo car that was built in considerable numbers. All the models had the same basic body style and were the first Volvos with an all-steel body that also included the roof. The differences lay in certain exterior changes and levels of equipment. Many cars saw wartime service running on producer gas with an output of a mere 50 bhp at best.
In 1936-7, the PV51 (standard) and the PV52 (de luxe) cars were introduced. For the PV53-56 models, the appearance was modified with a new bonnet line and a V-shaped grille. The 55 and 56 were the de luxe versions and the 53/54 were the standard models. The 55/56 featured folding front seats. The pointed nose section was carried over to the successor, the PV60. The PV51 and the PV57 were also sold as rolling chassis with bodywork according to customer requirements.
Technical facts:
Prod. years:
1936-1945
Prod. volume:
6,905
Variants:
PV 51 (Standard),
PV 51 Chassis,
PV 52 (Luxury),
PV 53 (Standard with visible spare wheel pressing),
PV 54 (Standard with convex luggage boot cover),
PV 55 (Luxury with visible spare wheel pressing),
PV 56 (Luxury with convex luggage boot cover),
PV 57 Chassis
Body style:
Saloon
Engine:
In-line, 6-cyl, side valves; 3,670 cc (224 cu in)
84.14 x 110 mm; 86 bhp at 3,400 rpm.
Transmission:
3-speed with floor lever; optional overdrive with free wheel.
Brakes:
Hydraulic on all wheels
Dimensions:
Wheelbase 113 in; weight 3,285 lbs.
Miscellaneous:
The first model in the 50 Series was the PV51, introduced in 1936. The first owner of one of the PV56s was Nobel Prize winning author Selma Lagerlöf, 1858-1940.