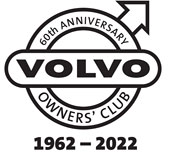 Volvo P1200, P120 Amazon. 1956 - 1967
History of the Volvo Car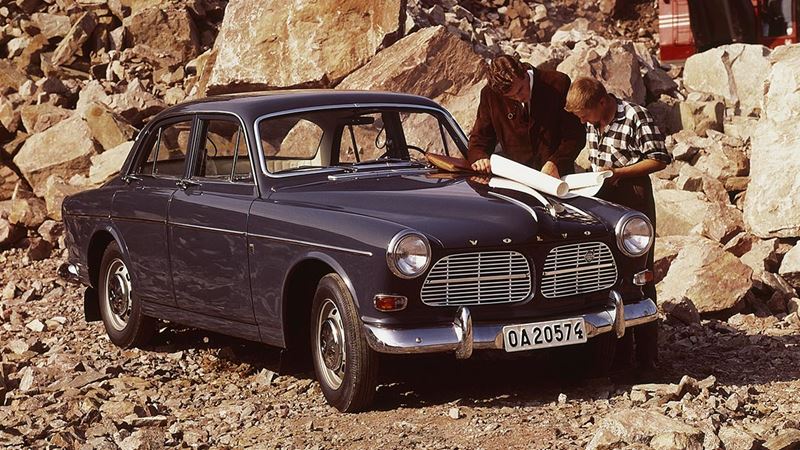 This Volvo model appeared on the market in1957 and played a significant role in Volvo's development during the 1960s.
From the beginning, the P120 was only available as a 4-door model, but the programme was subsequently extended to include 2-door (P130) and an estate (P220).
In the autumn of 1961, the P120 models included a number of relatively large changes. The previous 1.6-litre engine was replaced by the B18 with an output of 75 or 90 bhp, a 12-volt electrical system, a new grille and the 90 bhp model featured disc brakes on the front wheels.
The 4-door model of the P120 was produced until the autumn of 1966, when it was replaced by an entirely new car, the Volvo 144.
Technical facts:
Prod. years:
1956-1967
Assembly:
Lundby, Gothenburg, Sweden
Torslanda, Sweden (Torslandaverken)
Ghent, Belgium (VCG)
Halifax, Canada (VHA)
Durban, South Africa
Arica, Northern Chile (Divolvo)
Prod. volume:
234,209
Body style:
4-door saloon
Engine:
4-cylinder, in-line, overhead valves
1583 cc B16 I4
1778 cc B18 I4
1986 cc B20 I4
Transmission:
3-speed H6 manual
3-speed M30 manual
3-speed M31 overdrive manual
4-speed M4 manual
4-speed M40 manual
4-speed M41 overdrive manual
3-speed Borg-Warner 35 automatic (steering column mounted)
Brakes:
Hydraulic drums on all wheels. 1961: disc brakes on front wheels for S versions.
Dimensions:
Length 4,395 mm (173.0 in) to 4,450 mm (175.2 in), width 1,620 mm (63.8 in), height 1,505 mm (59.3 in), wheelbase 2,590 mm (102.0 in). kerb weight 2,400 lb (1,100 kg)