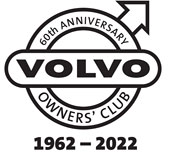 Volvo P130 Amazon. 1961 - 1970
History of the Volvo Car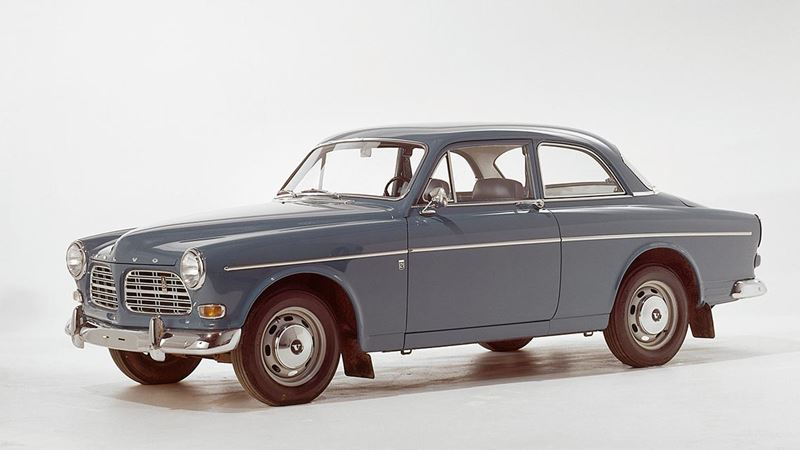 In September 1961, yet another version based on the 121/122S was presented - a 2-door saloon. This version was an eagerly-awaited model, particularly on the Swedish market, as Sweden was a typical market for 2-door cars at that time.

Technically speaking, there was no difference between the two models. The doors were naturally longer on the new 2-door model to make it easier to get into the rear seat and the front seats could, of course, be folded forwards for the same reason. The rear side windows could be opened at the rear edge to improve the ventilation.

The engine programme was originally supposed to follow that of the 4-door model. However, as the 2-door was somewhat lighter, it was also regarded as somewhat more sporty and was therefore used in competitions, both rally driving and motor racing.

In 1968, another engine version was added to this model - the so-called B20 engine, a 2.0-litre version.

Production of the P130 continued until July 2nd 1970. This was the final version of this car family and 667.323 P130s were produced.
Technical facts:
Prod. years:
1961-1970
Assembly:
Lundby, Gothenburg, Sweden
Torslanda, Sweden (Torslandaverken)
Ghent, Belgium (VCG)
Halifax, Canada (VHA)
Durban, South Africa
Arica, Northern Chile (Divolvo)
Prod. volume:
359,916
Body style:
2-door saloon
Engine:
4-cylinder, in-line, overhead valves
1583 cc B16 I4
1778 cc B18 I4
1986 cc B20 I4
Transmission:
3-speed H6 manual
3-speed M30 manual
3-speed M31 overdrive manual
4-speed M4 manual
4-speed M40 manual
4-speed M41 overdrive manual
3-speed Borg-Warner 35 automatic (steering column mounted)
Brakes:
Hydraulic drums on all wheels, S-version with discs at front. In 1964 all with discs at front.
Dimensions:
Length 4,395 mm (173.0 in) to 4,450 mm (175.2 in), width 1,620 mm (63.8 in), height 1,505 mm (59.3 in), wheelbase 2,590 mm (102.0 in). kerb weight 2,400 lb (1,100 kg)