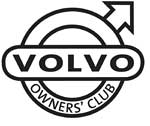 Volvo Car Production Statistics From 1927.

Volvo 850
Many of the production figures shown, especially for the early years, are of doubtful accuracy. Some give the intended output, while others indicate the number of cars believed to have been built and the remainder represent the true production level.
Information sent to us: Out of the 716,903 Volvo 850's produced between 1991-1997, just 2,039 units of the All Wheel Drive (AWD) were made for world-wide sales. Of these, only 5 were delivered into the Republic of Ireland.
Some more information that has been sent to us: Volvo 850 AWD: 2,021 models produced 309 produced as Right Hand drive models. Means 1,712 were designated Left Hand models. 245 of the 309 were sold to the UK market 5 of the 309 were sold to the Irish market Remaining 59 Right Hand drive models were for other right hand drive markets (possibly Australia/New Zealand/etc?). As stated only 1 850 AWD remains in ireland from the original 5 imported into Ireland in 1996.
Numbers built refers to the Model Year.
Between 14 April 1927 and 30 September 2021 Volvo Cars produced 22,600,875.
Data Source: Volvo Car Corporation
| MODEL | YEARS | NUMBERS | BODY | WHEELBASE | SEATS | CYL | CC | HP | ENGINE |
| --- | --- | --- | --- | --- | --- | --- | --- | --- | --- |
| 850 | 1991-1992 | 28,922 | 4-Door Sedan | 266 | 5 | 5 | 19842435 | 140/170 | B5204-B5254 |
| 850 Sedan | 1991-1997 | 390,727 | Sedan | --- | --- | --- | --- | --- | --- |
| 850 Estate | 1991-1997 | 326,703 | Estate | --- | --- | --- | --- | --- | --- |
| 850 Totals | 1991-1997 | 716,903 | --- | --- | --- | --- | --- | --- | --- |
| 850/C70/S70/V70/XC | 1991-2000 | 1,360,522 | --- | --- | --- | --- | --- | --- | --- |
| 850 | 1992-1993 | 69,341 | 4-Door Sedan | 266 | 5 | 5 | 1984/2435 | 140/170 | B5204-B5252-B5254 |
| 850 | 1992-1993 | 11,605 | Estate | 266 | 5 | 5 | 1984/2435 | 140/170 | B5204-B5252-B5254 |
| 850 | 1993-1994 | 73,241 | 4-Door Sedan | 266 | 5 | 5 | 1984/2435 | 140/240 | B5204-B5234-B5252-B5254 |
| 850 | 1993-1994 | 65,073 | Estate | 266 | 5 | 5 | 1984/2435 | 140/240 | B5204-B5234-B5252-B5254 |
| 850 | 1994-1995 | 88,961 | Estate | 266 | 5 | 5 | 1984/2435 | 126/250 | --- |
| 850 | 1994-1995 | 88,430 | 4-Door Sedan | 266 | 5 | 5 | 1984/2435 | 126/250 | --- |
| 850 | 1995-1996 | 95,246 | Estate | 266 | 5 | 5 | 1984/2435 | 126/250 | --- |
| 850 | 1995-1996 | 78,867 | 4-Door Sedan | 266 | 5 | 5 | 1984/2435 | 126/250 | --- |
| 850 | 1996-1997 | 65,183 | Estate | 266 | 5 | 5 | 1984/2435 | 126/250 | --- |
| 850 | 1996-1997 | 52,034 | 4-Door Sedan | 266 | 5 | 5 | 1984/2435 | 126/250 | --- |
Back to Production Statistics main
---