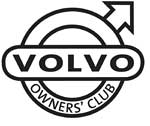 Volvo S60
A Volvo has always been a comfortable and safe car. Since the introduction for the Volvo S60 there is a compact sedan with a coupé look in Volvo's product range that carries the torch from the Amazon Sport of the sixties but with performance levels well in line with the most powerful cars of the 21st century.
Volvo S60 is not just an outstanding touring car or a flexible family car. It is also a competitive racing car, something it has proved in both the STCC (Swedish Touring Car Championship) and the ETCC (European Touring Car Championship).
Introduced in year 2000 Volvo S60 appeared in an updated version during 2004. This includes a new rounder shape of the front end with new grille and bumper as well as new lights front and rear, a more powerful engine for T5 and a six speed manual transmission. The advanced electronically controlled chassis system FOUR-C is made available for Volvo S60.
The Volvo S60 has a sloping roof line, swept-back C-posts and short rear section – a combination of sedan and coupé design that gives the car its sporty appearance. In order to further emphasise the Volvo S60 model's sporty profile, the nose section has been extended, the haunches are more pronounced and the body has a ground-hugging stance.
The body of the Volvo S60 features immense torsional rigidity and the car has a sturdy chassis, a combination that results in consistent, predictable behaviour on the road (see also under "Powertrain and Chassis"). Volvo Cars has developed various information systems designed to help the driver while on the move.
Petrol engines with low internal friction, efficient combustion and advanced exhaust filtration technology result in low emissions. Energy-efficient diesel engines with particle filters produce low emissions of carbon dioxide and soot particles. Methane-powered Bi-Fuel cars with petrol as the back-up fuel reduce carbon dioxide emissions by 25% compared with petrol-only cars, if the methane is extracted from natural gas. When running on biogas, the net greenhouse effect is instead virtually zero. The engines in the Volvo S60 can be optionally specified with a catalytic radiator coating known as PremAir®. This system converts harmful ground-level ozone into pure oxygen as the car drives. Its benefits are greatest in dense city traffic and in strong sunlight.
Below are links to various Volvo S60 pages and web sites that have a wealth of general and technical information on the Volvo S60.
Background history of the S60R
Volvo Brochures. These contain technical and general specifications.
TME. wedish site offering high performance products for many of the newer Volvo models, 850, 70, 40, 80 and 60 Series
Superchips. Improve the performance of your car with a new ECU chip.
Volvo 2001. hotos, Specifications, Prices and Options for the 2001 year model
Volvo 2002. Photos, Specifications, Prices and Options for the 2002 year model.
Product News Update. Document date: 2002
Volvo 2003. Photos, Specifications, Prices and Options for the 2003 year model in North America.
S60R Brochure. Volvo brochure
S60 2003 UK. Full details about the UK S60 2003 year model.
S60 Sport Press Information 2003
S60 Full Specifications. Dated July 2003
Information, pricing and specifications for the S60 Model Year 2005. See Press Kits from this link.
Technical Manual for the 2004 Model Year S60R
Accessories for the current range of cars.
S60 Land Speed Record Press Release. Dated 25 October 2000
Technical Specifications. Dated September 2004
S60 MY 2005 Full Details. Dated September 2004
Technical Specifications for 2005 Model Year Cars
S60 Model Year 2005. Specifications, Prices, Technical details. (PDF)
Technical Specifications for 2006 Model Year Cars
Full product specifications for 2007 Model Year Cars
S60 Model Year 2008 Prices and Specifications (PDF)
S60 Model Year 2009 UK Prices and Specifications (PDF) (Pub: May 2008)
S60 Model Year 2009 UK Prices and Specifications (PDF) (Pub: August 2008)
First photos of the Volvo S60 Concept. Preview of the next sedan model
Volvo S60 Concept. A taste of the spectacular all-new Volvo.
Volvo S60 Concept. A glimpse of the next-generation Volvo S60
Volvo S60 Concept. Featuring GTDi technology for lower CO2 emissions
S60 Model Year 2009 US Specifications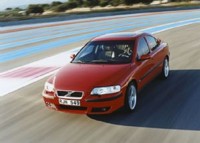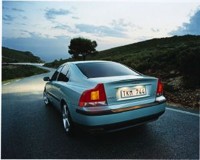 ---