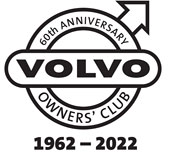 Volvo Car Technical Specifications 1997 to 2006
The pages linked above contain technical data and help for the service and maintenance of various Volvo cars.
Most are Volvo documents.
Remember to take all necessary safety precautions when working on your car.
Technical specifications for later models will be found under the relevant model year in the Press section.
C70 - Report dated August 2002
C70 - Report dated August 2005
S40 - Report dated August 2002
S40 - Report dated September 2003
S40 (New) - Report dated September 2003
S40 MY2005 - Report dated May 2004
S60 - Report dated August 2002
S60 - Report dated September 2003
S60R - V70R - Report dated February 2003
S60R - V70R - Report dated September 2003
S60 - Report dated September 2004
S60 - MY2005 - Report dated September 2004
S80 - Report dated August 2002
S80 - Report dated January 2003
S80 - Report dated February 2003
S80 - Report dated September 2003
V40 - Report dated September 2004
V50 - Report dated November 2003
V50 MY2005 - Report dated May 2004
V70 - Report dated August 2002
V70R - Report dated October 2002
V70 - Report dated September 2004
V70 MY2005 - Report dated September 2004
XC70 - Report dated August 2002
XC70 - Report dated April 2003
XC70 - Report dated September 2004
XC70 MY2005 - Report dated September 2004
XC90 - Report dated February 2003
XC90 - Report dated August 2002
XC90 USA - Report dated August 2002
XC90 - Report dated April 2003
XC90 - Report dated September 2003
C70 Convertible Specifications Model Year 2005
S60R V70R Specifications Model Year 2005
S40 Specifications Model Year 2005
S60 Specifications Model Year 2005
S80 Specifications Model Year 2005
V50 Specifications Model Year 2005
V70 Specifications Model Year 2005
XC70 Specifications Model Year 2005
XC90 Specifications Model Year 2005
S60R V70R Specifications Model Year 2006
S40 Specifications Model Year 2006
S60 Specifications Model Year 2006
S80 Specifications Model Year 2006
V50 Specifications Model Year 2006
V70 Specifications Model Year 2006
V70XC Specifications Model Year 2006
XC90 Specifications Model Year 2006
C70 Technical Specifications Model Year 2006
---