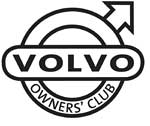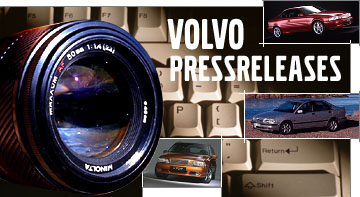 Photographs can be seen in our Volvo Gallery
---
First photos of the Volvo S60 Concept. Preview of the next sedan model
24 November 2008
Here is the first glimpse of Volvo Cars' next concept car. The Volvo S60 Concept will be unveiled at the Detroit Motor Show in early January 2009 - and it gives a clear indication of what the all-new Volvo S60 will look like when it is introduced during 2010.
"We both can and dare to deliver even more exciting and more dynamic designs while retaining our grip on the lead position with regard to safety. The concept car shows part of our future, it's a hint that the all-new S60 will be one of the strongest contenders in the CD premium segment," says Stephen Odell, President and CEO at Volvo Cars.
The first picture reveal the coupe-inspired silhouette that gave the original S60 its unique stance. It is now being even further accentuated. "The concept car's design gives a visual promise of enthusiastic driving characteristics and I can assure you that the all-new S60 will deliver a sporty drive like no Volvo before," says Stephen Odell.
New shoulders resembling a double wave
The sleek coupe-like roof line is accompanied by entirely new shoulder contours - a gentle double wave from the headlamps at the front to the tail lamps at the rear. "The inspiration comes from the Swedish coastline's cliffs and seas. An exciting blend of drama and sensuality," explains Volvo Cars' design director, Steve Mattin. He adds: "This concept car takes our design DNA to the next level. We're talking about a 'Dramatic New Approach', meaning that we gradually turn up our cars' visual volume. The concept car's exterior gives a clear indication of what customers can expect of the all-new S60. On the inside we've been even more daring - there the focus has been on creating a vision of the future in the slightly longer perspective."
Centre stack made of Orrefors crystal
Among the interior features is a floating centre stack made of hand-crafted Orrefors crystal. It shaped in a graceful, transparent wave from the instrument panel all the way to the rear seat backrest. The crystal panel appears to float above the centre stack's ergonomically designed functionality and it rests gently on rubber pads. "In a concept car the aim is to give your imagination a free rein and our iconic super-slim centre stack was the perfect object. Using pure crystal is a thrilling experiment. We may well see interior features in crystal-like materials in the future," says Steve Mattin.
Related articles:
Volvo S60 Concept. A glimpse of the next-generation Volvo S60
Volvo S60 Concept. A taste of the spectacular all-new Volvo
Volvo S60 Concept. Featuring GTDi technology for lower CO2 emissions
---