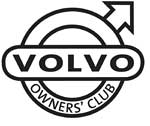 Volvo Steering Defect
February 10, 2004
Volvo is recalling about 105,000 cars with a steering defect sold in 78 countries. The recall affects Volvo S60, S80 and V70 models built between March 31 and Oct. 12.
The company said the defect involves the ball-joint nuts in the front-control arms. It could cause the "steering wheel to go out of alignment," Volvo said.
No accidents related to the defect have been reported.
Of the 105,381 Volvos being recalled, about 29,786 were in the United States, 17,081 in Sweden and 9,715 in Britain, the company said.
---