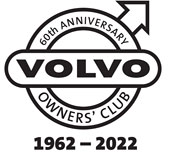 Volvo S80
The Volvo S80 was launched in spring 1998 as Volvo's large new premium sedan. It was the first model of the new generation to showcase Volvo's more curvaceous design and large, instantly recognizable tail lamps. The Volvo S80 was fitted with a unique powertrain featuring a transversely installed six-cylinder in-line engine. The Volvo S80 also heralded the introduction of advanced new safety solutions such as inflatable curtains and built-in protection against neck injuries.
The Volvo S80 is a classic sedan model with rounded contours and with a windscreen and rear screen with pronounced curvature. The tail section has an abrupt vertical cut-off and the tail lamps are large and wave-shaped. This feature was launched with the S80 model and has become one of Volvo's most important design symbols over the years. The V-shaped bonnet and pronounced haunches are classic Volvo features that have been further enhanced in the Volvo S80.
Protective safety in the Volvo S80 is structured around a network consisting of exterior and interior safety systems that interact with one another to reduce the risk of occupant injury in a collision. The exterior systems have the task of distributing and absorbing incoming collision forces so that the passenger compartment remains as intact and undamaged as possible. The body is therefore built in the form of a metal cage where all the components interact with one another to ensure controlled deformation.
The Volvo S80 is designed and equipped to impact as little as possible on the global environment and to offer a clean and healthy interior climate. Petrol engines with low internal friction, efficient combustion and advanced exhaust filtration technology result in low emissions. Energy-efficient diesel engines produce low carbon dioxide emissions.
Below are links to various Volvo S80 pages and web sites that have a wealth of general and technical information on the Volvo S80.
S80 club pages Information pages by the Club's S80 Register Keeper, Paul Wildsmith
S80 Volvo Brochures These contain technical and general specifications.
The Volvo S80 Details from Volvo Car UK
S80 Radio interference Cause and cure
Manual gearbox problem Some of these cars have stiff 1st or reverse gears. Cause and cure.
1999 engine changes A summary of the technical changes (and related benefits) made to the N series engine late in 1999.
S80 AWD Volvo Press Release data
S80 Active Chassis Volvo Press Release data
S80 New Design Volvo Press Release data
S80 Original Press Pack The original Volvo Press Release for the S80
S80 Press Release (PDF)
S80 Product News Update. Document date: 2002 (PDF)
S80 Auto Express Review May 2003 review
S80 2004 Model Press Information (PDF)
Technical Specifications for 2005 Model Year Cars
Volvo S80 helps to ease security worries. 3 July 2006
Technical Specifications for 2006 Model Year Cars
S80 Executive 2007 and UK Prices.
S80 Model Year 2008 Prices and Specifications (PDF)
S80 Model Year 2009 UK Prices and Specifications (PDF) (Pub: May 2008)
S80 Model Year 2009 UK Prices and Specifications (PDF) (Pub: August 2008)
Preview of Volvo S80L tailored for China
S80 Model Year 2009 UK Specifications and Prices (PDF) (January 2009)
S80 Model Year 2009 US Specifications (PDF)
S80 Model Year 2009/2010 Design (PDF)
S80 Model Year 2009/2010 Chassis (PDF)
S80 Model Year 2009/2010 D5 (PDF)
S80 Model Year 2009/2010 Technical Specifications (PDF)
Model Year Full Information
Volvo S80 2003 Model Year UK Specifications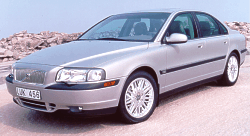 ---