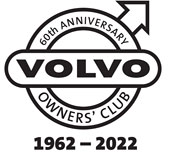 Volvo S80 S40 V40 Gearbox Problems
This affects:
S80 models 1999 on
S40/V40 models 1998 on
Some of these cars require greater force to select 1st or reverse gear. If 1st or reverse gear is stiff, but the other gears operate normally or are less stiff, the clutch is slipping. This is caused by excessive friction between the input shaft and the clutch hub. A new procedure of cleaning and lubricating the gearbox input shaft is now used by Volvo.
If your car has this problem then contact a Volvo dealership.
Remove the gearbox.
Place a sheet of paper with a small hole in it over the input shaft to protect the concentric slave cylider. This MUST be done as the cleaning oil can damage the seal in the throwout bearing.
Spray cleaning oil, part number 1161398 on the splines and brush with a brass wire brush, then wipe clean.
Repeat above process.
Spray lubricant, part number 1161614 on to the input shaft. Spray from side to side whilst turning the shaft. Wipe off any excess
Reinstall gearbox.
---