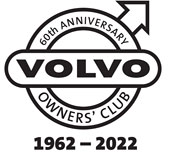 Volvo P1800 Series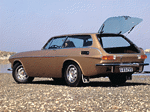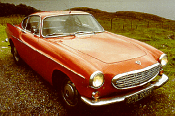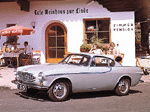 Volvo P1800 / 1800
Early in 1959, Volvo presented a new sports car, two years after the previous attempt with the Volvo Sport, with a body made of fibreglass-reinforced polyester.
The new car became known as the P1800, with later designations being P1800S/1800S and 1800E. This new sports car had Italian styling and production began in 1961.
As Volvo did not have the capacity to build the car itself, production during the first years was contracted to England. A company called Pressed Steel made the bodies, while final assembly took place at Jensen. Assembly of the P1800 was then transferred to Göteborg and Lundbyverken in 1963 and was renamed the 1800S, S for Sweden. Body production too was transferred to Sweden and Olofströmsverken. In 1970 it became the 1800E. The Volvo 1800 was based on the floor pan of the Volvo 121/122S, but it had a shorter wheel base. The car also had an entirely new 1.8-litre, 4-cylinder engine, which initially developed 100 bhp, later 108, 115 and 120 bhp.
Over the years, the car was developed primarily by the introduction of new engine alternatives. In the autumn of 1968, a 2.0-litre engine with an output of 118 bhp was introduced. It was followed in 1969 by a version with fuel injection and an even higher output.
Technical Specifications
Model: P1800 / 1800
Variants: P 1800 S, 1800 S, 1800 E
Produced: 1961 - 1972
Volume: 39414
Body: Coupé 2 2 seater
Engine: 4-cylinder, in-line, overhead valves, 1,778 cc, 84.14 x 80 mm, 100 bhp at 5,500 rpm, increased in 1968 to 108 bhp at 5,800 rpm. A 2.0-litre, 1,986 cc ( 88.9 x 80 mm), carburettor version appeared in 1968, followed by a fuel-injection version in 1969, 120 bhp.
Transmission: 4-speed manual or 4-speed manual with overdrive or a 3-speed automatic, all with a floor-mounted gear lever.
Brakes: Hydraulic, discs at front and drums at rear, later models had discs for all wheels.
Dimensions: Overall length 440 cm,wheelbase 245 cm.
Misc: This Volvo model became very famous as a result of its role in the films about "The Saint" in which the hero Simon Templar (Roger Moore) drove the car.
Volvo 1800ES
In the autumn of 1971, a new version of Volvo's famous 1800 model was presented. The new version was called the 1800ES.
The 1800ES had a newly designed rear end compared with the previous versions of the 1800. The roofline had been extended and the car had a profile that was more reminiscent of an estate. The 1800ES had increased luggage capacity to provide extra space for golfing or hunting equipment, for example.
Under the surface, the technology in the 1800ES was the same as that in the other 1800 models.
The new version was produced for two model years, 1972 and 1973. In 1972, both versions were produced simultaneously, but only the 1800ES was produced in 1973.
When the last cars were built in 1973 and production was wound up, this was due to the increasingly rigorous safety requirements in the USA, in particular, which would quite simply have been too expensive to comply with.
Technical Specifications
Model: 1800ES
Produced: 1971 - 1973
Volume: 8078
Body: 2 2 seater coupé
Engine: 4-cylinder, in-line, overhead valves, 1,986 cc, 88.9 x 80 mm, 124135 bhp.
Transmission: Electrical overdrive, 4-speed manual with floor-mounted gear lever. 3-speed automatic with gear lever on steering column.
Brakes: Hydraulic, disc brakes on all four wheels.
Dimensions: Overall length 438 cm, wheelbase 245 cm.
Source: Volvo Car Corporation.
---
Pristine Volvo P1800ES sells for record price at Bonhams auction
Register Keeper's reports. This page contains a series of articles of technical and general interest by the club official who specialises in this particular Volvo.
Profile on the Volvo 1800. An article outlining the history of the 1800 Series Volvo
Living with a Volvo 1800. An article outlining the day to day running of this model and its care and maintenance
Volvo Brochures. These contain technical and general specifications.
1800 restoration. Article on the restoration of an 1800
The Saint's Volvo's. Article about the 1800 and TV character 'The Saint
Volvo Sport America. USA 1800 club
Volvo-V44 Club. This is the web site for the Dutch Amazon-PV-1800 clubs
Nordicar. Dutch source for 1800 parts
VP Auto Parts. Swedish source for 1800 parts
MotorOldies. Swedish source for 1800 parts
Brookhouse Classic Volvo Parts. UK source for 1800 parts
ClassicVolvo.com. Swedish source for parts for Volvo's from the PV to the 200
UK 1800 web site. Good site by James Fitch
P1800 picture archive. A useful web site by Karl Eric Målberg with pics of the 1800 from each year of production
Global chassis register of 1800's by Karl Eric Målberg.
1800 Series specifications and production details.
Road Test 1800E Dated 8 August 1970
Volvo P1800 IG Germany. Web site for 1800's
1800S Service Data Dated August 1967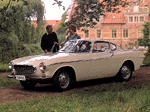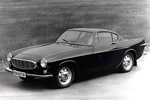 ---