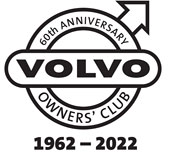 Volvo Car Maintenance And Technical Documents And Information

The pages linked contain technical data and help for the service and maintenance of various Volvo cars.
Most are Volvo documents.
To access the Volvo Workshop pages go to the Technical page and scroll down to Volvo Workshop.
The documents and pages are listed alphabetically under the links above. Some of the pages require Adobe Acrobat to view them and these are marked with (PDF).
Remember to take all necessary safety precautions when working on your car. The Volvo Owners Club does not accept any responsibility for any work you undertake yourself.
---