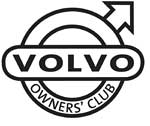 Volvo V50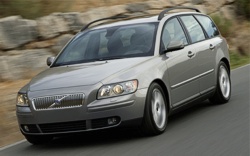 The Volvo V50 was launched in early 2004 as a somewhat larger estate evolution of its Dutch-built V40 predecessor. The design language and the specification level harmonised more closely with the larger Volvo V70 estate car. The aim was to give customers large-car properties in a compact format and with clearly sporty overtones.
The Volvo V50 has a design with a curved roof line and an abrupt tail section. The car's appearance speaks modern design and speed. This is emphasised by a rounded nose section, short bonnet and pronounced cab-forward stance. Broad haunches and convex side panels signal power and underscore the car's compact dimensions. The tail lamps follow Volvo's modern form and sweep up towards the roof panel. Despite its compact exterior dimensions, the Volvo V50 offers a spacious and flexible interior. Every passenger seat has a fold-flat backrest. With the seats folded down, the load compartment floor is entirely flat. In order to create even more space for luggage, the car's rear section has been extended by 46 mm compared with the Volvo S40 sedan model.
The Volvo V50 is designed and equipped to impact as little as possible on the global environment and to offer a clean and healthy interior climate.
Petrol engines with low internal friction, efficient combustion and advanced exhaust filtration technology result in low emissions. Energy-efficient diesel engines with particle filters produce low emissions of carbon dioxide and soot particles. In addition, the Volvo V50 is available on the Swedish market with an ethanol-powered FlexiFuel engine. The five-cylinder versions of the Volvo V50 can be optionally specified with a catalytic radiator coating – PremAir®. This system converts harmful ground-level ozone into pure oxygen as the car drives. Its benefits are greatest in dense city traffic and in strong sunlight.
Below are links to various Volvo V50 pages and web sites that have a wealth of general and technical information on the Volvo V50.
---
UK Press Release with UK pricings (PDF)
The Volvo V50. Sportswagon with attitude (PDF)
The Volvo V50. Sportswagon with turbo and AWD (PDF)
The Volvo V50. With enhanced safety levels (PDF)
The Volvo V50. Sportswagen for young, dynamic and demanding families PDF)
The Volvo V50. Consistent environmental phylosophy (PDF)
V50 Technical specifications (PDF) Dated November 2003
USA V50 Introduction Brochure for Model Year 2005 (PDF) Published 2003
UK V50 Introduction Brochure for Model Year 2005 (PDF) Published 2004
V50 Technical Specifications (PDF) Dated November 2003
V50 Technical Specifications (PDF) Dated January 2004
V50 Technical Specifications (PDF) Dated February 2004
V50 Standard Equipment (PDF) Dated February 2004
V50 Optional Equipment (PDF) Dated February 2004
V50 Accessories (PDF) Dated February 2004
V50 Brochure (PDF) Model Year 2005. Prices and Technical Specifications
V50 eBrochure Model Year 2005
Special Tools for the 2004/5 Model (PDF) Dated 2004
V50 USA Brochure Model Year 2005 (PDF)
Technical Specifications for 2005 Model Year Cars
Technical Specifications for 2006 Model Year Cars
Body styling for the Volvo V50 (PDF)
V50 Model Year 2008 technical specifications (PDF)
V50 Model Year 2008 Prices and Specifications(PDF)
FlexiFuel B4184S8 Engine info (PDF)
V50 Model Year 2009 UK Prices and Specifications (PDF) (Pub: May 2008)
V50 Model Year 2009 UK Prices and Specifications (PDF) (Pub: August 2008)
V50 Model Year 2009 UK Prices and Specifications (PDF) (January 2009)
V50 Model Year 2009 US Specifications (PDF)
Model Year Full Details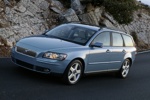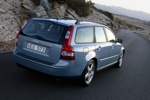 ---