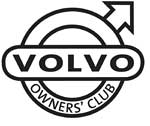 Volvo XC60 Model Information
Volvo XC60 II Videos
XC60 T8 Twin Engine Exterior
XC60 T8 Twin Engine Interior
XC60 T8 Twin Engine Running
XC60 T8 Twin Engine
First released in 2008 the Volvo XC60 is the first vehicle in a new generation of the contemporary cross-over concept. It is a combination of a traditional city vehicle and an XC vehicle aimed for young, professional urban people with an active life. Volvo XC60 is a sporty and dynamic car with tasteful exterior and interior design and versatile functionality.
Volvo XC60 has a characteristic XC design language, with a blend of passenger- and coupe-like car shapes - including a touch of well-known Volvo design elements. The formula-drive stance, with big wheels "in the corners", lifted visual platform and a very high waistline - all contribute to a sturdy and robust impression. The V-shape design, i.e. front spoiler, LED lamps, bonnet, goes all the way to the rear.
The XC60 rear design is characterised by the tail lamps with micro optics and LED technique. The lamps, distributing light in a special way, give a characteristic "Volvo" design impression.
The XC60 II followed in May 2017.
Below are links to various Volvo XC60 pages and web sites that have a wealth of general and technical information of the Volvo XC60.
---
Volvo XC60 delivering a capable and charismatic crossover from Volvo
Volvo XC60 Concept with 6 cylinder Bio Ethanol Engine
Volvo XC60 and City Safety (PDF)
Volvo XC60 Concept Design (PDF)
Volvo XC60 Concept FlexiFuel (PDF)
Volvo XC60 Launch Los Angeles 2008
World premiere for the new XC60 - the Dramatic New Approach to Volvo's DNA
The new Volvo XC60 crowns Volvo's long safety tradition
Collision avoidance standard in the new Volvo XC60
Safe, stunning and smart - the new Volvo XC60 has what the crossover customer dreams about
Volvo XC60 2009 Model Year Overview
UK Prices and Technical Specifications
UK Prices and Technical Specifications Model Year 2009 (PDF) (Pub: August 2008)
Volvo XC60 2009 Model Year UK Specifications and Prices (PDF) (January 2009)
Volvo XC60 2009 Model Year US Specifications
Volvo XC60 2017 Model Year Technical Specifications. (PDF)
Volvo 2018 XC60 Technical Specifications (Excel file).
New 2018 Volvo XC60 and 90 refreshed interface.
New Volvo XC60. Details Released.
New XC60 SUV will automatically steer you out of trouble.
Drive-E Factsheet T8 Twin Engine.
Vehicle Dynamics Factsheet CMA.
Volvo XC60II 2018 Technical Specifications.
Volvo XC60II 2018 Technical Specifications.