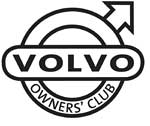 Volvo 850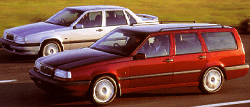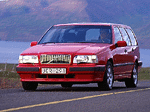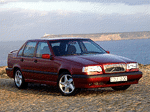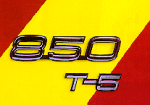 Volvo 850 Celebrates 25th Birthday.
Brief background to the Volvo 850
Register Keeper's reports. This page contains a series of articles of technical and general interest by the club official who specialises in this particular Volvo.
Volvo Brochures These contain technical and general specifications.
S70/V70 and 850 Range. Information on the 850 and S70/V70 Series
Service light reset Procedure on resetting the service light on the 850/70 models
Cracking body shell Technical information on 850
The KALMAR UNION 1397 850/S70/V70/C70 Performance Tuning in the UK
TME Swedish site offering high performance products for many of the newer Volvo models, 850, S70, V70, C70 Series
850 Styling Swedish site with lots of information and parts on improving the 850 and S/V70 range.
Volvo Service Schedule The approved Volvo service schedule for the 850 and S/V70 and TDI models
Volvo 850 Service and maintenance documents
850 ABS EBD valve, and ABS wiring problems Some 850 models have a faulty valve in the ABS unit, others have a fault in the ABS wiring. See this report for chassis numbers affected.
850/70 Starting Problem Some of these cars suffer difficulties starting.
Ticking Noise Cause and cure
Replacing valve guides Revised Volvo procedure
Identification plates. 850 1991-4 Interpreting the information on the various plates in the engine compartment
Buying a Volvo 850 or 70 Series Some tips and advice
Engine cutting out when slowing down Cause and cure for this problem
Superchips Improve the performance of your car with a new ECU chip.
1999 Engine Changes A very good summary of the technical changes (and related benefits) made to the N series engine late in 1999.
Volvo 850 club in The Netherlands
Volvo 850 Owners Manual Parts may also apply to early S/V70
850 and early 70 Technical Service Bulletins VOC Members only have access. PDF file
Bosch Motronic 4.4 Modification on 850 B5254T. PDF
Volvo 850 AWD technical overview. PDF
Electronic engine systems 850/70 Series to MY 2000. PDF
Electronic engine system components 850/70 Series up to MY 2000. PDF
Exhaust and Intake system 850/70 turbo models to MY 2000. PDF
Fuel control 850/70 up to MY 2000. PDF
Idle air control 850/70 up to MY 2000. PDF
Ignition control 850/70 up to MY 2000. PDF
Other engine functions 850/70 up to MY 2000. PDF
Volvo 850 heated seats issue Bulletin from Volvo Car Corpration. PDF
12 January 2004
6 CD Changer Installation. 850 Estate (PDF)
850 BTCC Full Press Release 1995
1998 features for the S70 and V70 Issued August 1997
---