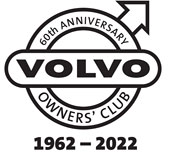 Volvo 850 C70 S70 V70 V70XC XC70 Information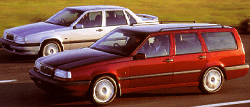 A selection of reports taken from back-issues of the Club's magazine, 'Volvo Driver'.
To keep up to date with these reports join the Club and receive the magazine. Joining will also allow access to the back-catalogue of magazines on this web site.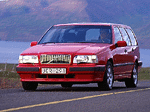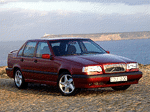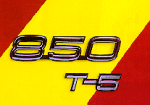 A member telephoned me about his 850 T5R that had a failed ABS modulator, and Volvo had quoted £1400 for a replacement plus fitting. He had found a company that sold reconditioned units for £750 and had exchanged his for one of these, but it was faulty. I told him to contact Braydon Motor Company in east London (they advertise in the magazine) who had one in stock. It was a genuine new Volvo part, and cost £500. So the annual membership fee saved that person £1000. We must be doing things right. Does the rear screen washer of your estate work? If not then check the spare wheel well. If you find it awash with water then the feed pipe to the jet has blown off. I have my local non franchise dealer, Solo Automotive in South Ruislip to thank for finding this during my recent service. In my last report I mentioned the possibility of getting your car chipped by SuperChips. A member phoned me about this and had contacted Volvo about it, and they said that this could not be done. Volvo will not condone anything that detracts the car from original factory specification, even if it can be done. You also need to be mindful of insurance cover. Some companies will not cover you, others may increase the premium. And on ther other hand, there are some companies who will just say "Thank you" and note it on their records.
In numerous reports I have praised the Continental ContiSport Contact tyre, for its long life, good ride qualities and good handling. I have just changed the front tyres on my 850 T5 after 27,000 miles. The good news is that there is now the Contact2 tyre, which should be available soon after this magazine comes out. The rolling restistance is much less and is a greatly improved tyre. Bad news for T5 owners is that it is not available in the 50 profile size. The nearest size is 55 profile. I contacted Volvo who said that it could not be fitted to the T5, even though it is the size for the AWD. I contacted Volvo Owners Insurance who said that fitting it would not invalidate the insurance as it is not a modification. Has anyone fitted a 55 profile tyre instead of a 50 to a T5. Please let me know if you have. In my last report I mentioned the possibility of a track day for the T5/R owners for later this year. The cost is greater than I anticipated, much more. I was also a little concerned about an unskilled driver hurtling his T5/R down a track built for speeds of around 200mph or more, and not having proper control of the car. The straight road is not the problem, it's the bends. As a police driving instructor I am very aware of the potential dangers. I spoke to John Griffiths as he does a lot of track stuff and he suggested combining an 850/70 track day with their Castle Combe event in 2002. The cost would be small and be a better day out all round. I'll keep you updated with this. It also opens up the event for non T5/R owners, which is fairer.
---
The 850 T5 is now an affordable car for many, and I have seen respectable 1996 models for as low as £5000, even though the mileage is high. It is not a problem. Ex police models can be cheaper, but often do not have leather seats and air conditioning. Low or average mileage models are harder to find and naturally more expensive. The main problem I have found with the 850 T5 is the ease that the front wheels can be spun, especially on wet roads. It takes great care to pull away briskly and maintain good grip. It is also the cause of rapid tyre wear on the front wheels. This was addressed in the V70 T5 by re-mapping the power output so that the main power came in a little later and allowed the car to move away under better control to start with. So how can the 850 be improved? In December I had mine re-chipped with a "Superchips" ECU chip. I got an extra 30% torque and 20% more power, and a much more controllable car. The drive is much smoother with better gear changes (it's an auto). If you have Internet access you can find out about Superchips at www.superchips.co.uk and your nearest stockist will be listed. They can be fitted to most turbo and non-turbo models and the improvements are wonderful.
I found an interesting message on the message board of our web site regarding 97 octane fuel. Some cars like the T4 and T5 get much better performance when using this grade fuel. The question was from someone who had not noticed any difference since changing to 97 octane. Modern engines have management systems that are constantly checking and optimising the engine so it is running with everything in perfect tune all the time. There is a 'cycle' to this, and for the engine to adjust to the higher octane it must complete this 'cycle' of checks. This includes idling, accelerating, driving and slowing down. The changes will be registered in the ECU memory and the engine will then modify its performance for the higher octane fuel.
I wonder how many change their brake fluid every 2 years, as set out in the service schedule. This is very important unless you use silicone brake fluid. The reason is that ordinary brake fluid absorbs moisture from the air and will gradually become less effective as a hydraulic fluid. If too much moisture is absorbed then it could cause brake failure, or brake fade as it is technically referred to. This happens because the heat in the caliper causes the water in the fluid to turn into steam and then further pressure of the brake pedal causes it to go to the floor as it attempts to compress the gas in order to push the pads onto the discs. There have been several enquiries about the life expectancy of discs and pads. Like everything on a car, it depends how you drive. It also depends on the quality of the parts on the car. Cheaper parts will not last long. They tend to use front pads and discs quicker than most other models, especially the turbo models, or if you tow a caravan. Three years is the average life expectancy for the front pads and discs, but if you are heavy footed then they will wear out sooner. The rear ones tend to last longer, but rear disc warp is a problem that can cause them to be replaced sooner than normal.
---
Quite a number of new registration forms have arrived in the past few months and many clearly are from new members. Welcome if you are new to the club, and please feel free to contact me by phone, fax, email or letter if you need any help or advice. How many owners of T5 and R models have really had a chance to drive their cars and experience the real potential of the car. Not many since the legal speed limit is 70mph and safety is the over-riding issue. How would you like to 'open it up' around a track such as Donnington? I am thinking about a T5 meeting for next year, but a large number of owners would have to come in order to make it financially viable. If you are interested then please let me know ASAP so that cosrting can be done. There will be several requirements including insurance but that will all be looked at should there be enough interest.
The 850 fitted with ECC or AC has a design problem, the belt tensioner. It rattles when the compressor cuts in, and the usual action by the dealer is to lubricate it but this does not last. I have been told that a special grease is available for it, but it is a sealed unit. Does anyone know how to stop this tensioner from rattling? Another problem that seems to affect a number of 70 models is the immobiliser in the ignition key. A micro chip in the key is read when it is inserted into the ignition barrel and if it is not the correct one it will not start the engine. I have heard of a number of cases, mostly 1999 models, where this chip has failed and a new key needed, not cheap if your warranty has expired. I have now heard of more cases of an 850 cutting out when slowing down, stopping or turning a corner slowly. Members Stewart and Julia Williams told me about their expience with this and how their Volvo dealer dealt with it. The butterfly in the throttle valve is pre-set at the factory to a very small gap, and with time and mileage there is a build up of oil and carbon which reduces the gap enough to send wrong information to the engine management system. The butterfly needs simply to be cleaned and the gap checked. Volvo dealerships are aware of this.
During the fuel crisis many of us probably drove a lot slower to get as much mpg out of the car as possible. To my astonishment I was able to get 36mpg out of my T5 estate at a constant 65mph. Even at 80mph I can get 30mpg. This is mainly because at its recent service it was fitted with new platinum tipped plugs - at a cost of nearly £50. I have never been convinced of the 1 year/10,000 mile service requirement for newer cars, and 3 years for things like plugs. No matter the level of technology some parts need regular changing. Oil never stays in my engine more than 5000 miles and air and pollen filters get changed when they look dirty. I reckon plugs need to be changed every year and I think the change in the performance of my car proves that. "Which make tyre?" keeps being asked regularly. I have found that on my T5 the Continental ContiSport to be a good investment. The front tyres have done nearly 20,000 and still a good 6 months use left. I have heard that Michelin Pilots are good, but I have never liked Michelin in the wet. Tyre wear rate depends a lot on how you drive. If you accelerate firmly then you will go through front tyres very quickly, even in a non-turbo, and taking bends too fast will also reduce their life. Slow down, there is no prize for getting there quickly.
---
One of the first things that struck me after buying my 850 estate was that Volvo did not make a blind for the tailgate, something I find useful even in the winter, and more estates are sold than saloons. There is no way the saloon blind will fit. But I have found the 240 blind fits nicely, it just needs a bit of care locating it. A problem that seems to be more common that I originally thought is water leaking into the tailgate of the estates. It gets in through a gap in the rear screen washer jet, and leaves a stain down the inside of the rear screen. The later V70 has an improved one fitted, but to replace it you need to remove the trim, and that is not recommended as the clips break. My local dealer used silicone sealant around the inside. Another problem that seems to common is a rattling belt tensioner that chatters away loudly when the air con cuts in. Replacement at a dealer is just under £200. I had mine done under warranty last year and now it is chattering again. The newer V70 has an improved one that does not chatter, and can be fitted to earlier models. The past year has caused me headaches with the ECC system on my 855 T5. In the winter the cabin does not keep warm on long journeys and the cooling has been dreadful in the warm weather. During the winter the thermostat was changed and that put the temp gauge back up to the middle, but still on a long journey the fan eventually blows cooler air. The air con keeps loosing all its gas in a matter of weeks. In May and June this year leaks were found in the condenser and later in the evaporator. Exactly why a car less than 5 years old needs major parts replaced on the AC system worries me. Even now it fails to cool the cabin after the car has been out in the sun. Anyone else had such problems?
The new V70 (or is it a V80 really) has had glowing reports, and I really like the shape. But I am not too keen on the finish inside, a bit plasticky. But then most cars are today. The V70 AWD with the two exhaust pipes, one each side, looks 'the business'. Sentley Wilson had his modified in Sweden. He had a new management unit and an exhaust system that has tail pipes that look like two huge chimneys. Performance? Ask a Rolls Royce dealer that about their V12 machines and the answer would be 'adequate'. An under-statement if ever I heard one. Sentley tried it out in Sweden and got 157mph. I spoke to him at the National and suggested he tried it again with super unleaded fuel, then watch the needle go way off the clock.
I have heard numerous reports that are not so good about the performance of the C70. The people I have spoken to do not find it as good in terms of performance as the V70 T5, but still think it is a very good car. Some of them had a problem with the mechanism for the folding roof, but modified parts are now available. Please let me know of any problems you have with your 850/70 so I can share it with other members.
---
You would think that when a new car design is being created that some consideration would be given to bodywork protection, especially stone chips. But it seems that cosmetic appearance come first. When I first saw the 850 I immediately looked at the large areas of painted flat surfaces at the front of the car. It looked good, but I immediately thought about stone chips. Having owned an 850 for over a year now, my fears have been realised. A number of various sized stone chips have appeared on the front spoiler and around the grill. I recently looked at the web site for "ipd", a long time established US Volvo specialist. They have a 'nose mask' or 'bra' for the 850. There are 2 versions, one covering the front section of the bonnet and around the grill ($70), and the other extends to covering the front spoiler also ($130). It can be left on for some time and taken off for periodical cleaning of the cover and the bodywork. Fitting is easy with no drilling. I wish I had found this earlier, it would have saved a lot of extra stone chips. For those with Internet access look at www.ipdusa.com and click on the 850 section. If anyone without Internet access wishes to know more about this then contact me. Another useful accessory from "ipd" is the wiper delay relay. I really can't understand why manufacturers have not included this. If it happens to be raining 1.8 drops per square inch per second, the stock 6 second interval works fine. But it's far more likely you'll either be anxiously awaiting that next swipe or else watching your wipers chatter across a dry windshield. The "SMART" relay allows you to easily adjust the interval to suit the conditions. Simply lift the wiper lever into the intermittent position and then back to the stop position. The relay counts until you move the lever back into the intermittent position. This is you new interval. you can set the interval from 1.5 to 22 seconds. The "SMART" relay simply replaces the original wiper relay and no wiring or additional parts are needed, so you retain a stock look and feel. Installation takes about 15 minutes and complete instructions are included. It fits all 850 and 70 models and costs $68.
---
I am amazed how quiet my phone and mail have been since I took over this Register. It was never this quiet with the 200 Register. Perhaps they are very reliable and well made cars. Or is it just that they are far too complex under the bonnet to even think about doing anything. My 850 still has a few months of warranty left so I can't do anything to it even if I wanted to. You can't fit extra instruments to them. I am surprised no one has come up with a better version of the on board computer read out. I am sure it can be further adapted to give more information, such as voltage. The cars are getting much cheaper now, even the T5 can be found at a reasonable price, and they seem to be attracting the younger driver. The newer V/S70 models are fitted with a 'fly-by-wire' system whereby the accelerator does not have a cable, but has an electronic link to the engine management system. Neat. But some of these models have a known problem. I don't yet have details of the range of cars, but it may only be the turbo models. I mentioned this in my last report. There is a lack of power when moving off from rest. Volvo now has new software to fix this problem, and it is covered by warranty. Resetting the service light is a question that comes up a lot on the club web site message board. 850's with the OBDl system (up to 1995) where the socket is located under the bonnet are easily done, but models after that (OBDll, 1996 on) cannot all be done at home. Some 1996 models can be reset if there is a reset button under a rubber plug on the speedo panel near the trip reset button; some 1999 models can be reset by 1. press and hold trip odometer reset button 2. Turn ignition key to run position KPII (not the start position) 3. Wait 30 seconds or until service light begins blinking 4. Turn ignition to off position 5. Release Trip Odometer button.
Some late 850's had a problem with the electronic brake distribution valve (EBD valve) and were subject of an warranty recall by Volvo for the faulty valve to be replaced free of charge. The valve is part of the ABS pump. The problem was that the seal was faulty and would allow brake fluid to leak out. The first thing that jumps to mind is that you will lose fluid and eventually the brakes could fail. But a greater danger was highlighted when I got an email from Roger Newhouse who is a mechanic specialising in Volvo cars. A car had been brought to him with smoke coming from under the bonnet. This car had suffered a seal failure in the EBD valve and the fluid had leaked onto wiring under the unit and ignited and melted. Roger contacted the local Volvo dealer, who also originally sold the car new to the customer who took it to Roger, and got the job fixed under warranty. So, why did Volvo never recall the car? It is a frightening thought, even worse, what other recalls are there that are not been done properly. Even the recall on the poor acceleration mentioned above was not done. If you have an 850 saloon with chassis number 267060 - 285928, or estate with chassis number 171063 - 192225 then get in touch with your local Volvo dealer quickly.
---
Having enjoyed many years of looking after the 200 Series Register, I have now moved on and taken over the 850/70 Series Register. I sold my 1981 244GLE in January after 232,000 trouble free miles, and I am hoping my 1995 850 T5 estate will be equally reliable. Having spoken to several owners of high mileage 850's it appears to be a reliable model. Having said that, my car needed a new exhaust system after 4 years as the seam had rusted through and started to split. This is not a common problem so don't rush out to look at yours, many dealers have not replaced an exhaust system on the entire range of this model except after after an accident. Owners of the 850 version of the T5 will be familiar with the enormous amount of torque to the front wheels from a standing start, and if you are not careful then the front wheels will spin and burn off some of the much needed rubber, and some often frightening sensations will be felt in the steering wheel as the wheels battle for grip. I quickly learned to control this and with sports mode selected can get a very brisk standing start without wheel spin. This is very useful at roundabouts and give-way lines to get away from possible danger. If, like Club chairman Dennis LeWorthy, you have moved on to the 70 Series T5 you will have noticed that this does not happen. The power curve has been remapped. The only word that describes the performance from a standing start is 'lethargic'. But the power does come in after the car gets moving. But if you are at a busy roundabout and looking for a gap to move off into, be careful, you might not make it. Personally, I prefer to have full control of the car's power capabilities and not let a computer decide what I want.
I have just read a report on the new S70 AWD by Steve Seekins, the technical editor of the Volvo Club of America's magazine 'Rolling', and he criticised the car for this very same 'characteristic'. The car won't do what you want, only what it wants. This is what Steve says: "For example, acceleration off the line is a bit sedate. Thinking that this, perhaps, was due simply to low power and torque in the low engine rpm ranges, I tried a launch with the brake - left foot on the brake and the right foot on the accelerator to get the engine up to about 3,000 to 3,500 rpm, then floor the acceleration while simultaneously releasing the brake. Result: There is absolutely no difference from a normal start. It would appear the computer makes adjustments to keep torque low, even with the elevated engine rpm, until the car starts moving. Okay, this will make for smooth starts, no matter what you do. Abandon all hope of head-snapping starts with this car."
After 8 years in production, the model is still not without its shortcomings and problems. Member Steve Bonynge found that he was getting water in one of the front light lenses on his V70 low-pressure turbo. "A known problem" said the dealer. Cure: Drill a hole to allow the water to drain. This sort of thing really does beg some questions about the designer's abilities. The colour co-ordinated bumpers on the 70 Series look very nice, but owners of the estates will know how easily the top of the rear bumper can get marked. A foldout protective cover that fits in the spare wheel compartment is available as an accessory, at a price, as is a stick-on piece of clear plastic that fits on the top of the bumper, at £30. Either of these should be standard I think. Problem cold starts was covered in Jack's Technical magazine recently. If you missed it, it is caused by no or poor compression because the hydraulic tappets sometimes don't retract properly and so the valve does not close. The mod by Volvo is costly and may not be totally satisfactory. Using Mobil 1 engine oil has been found to be very effective, as this is a very thin oil and less likely to prevent the tappets sitting in their seats properly. It is also an oil I have used for many years, and have found the fuel consumption on my T5 improved by 2mpg. Another 'known problem' I have recently heard of is with the start inhibitor on the gear stick of the auto. This will be replaced free of charge by the dealer.
---
I've not heard anything of earth shattering importance to 850 Owners recently except for yet another type of spark plug to combat the strange 'no-start' situation that some of us have experienced on occasions. Although I haven't got the part number yet, I understand the new plugs are of the 'three- prong' type which apparently help to create a 'hotter' flame front which will help get the engine started better. These new-type plugs will be fitted, I understand, as routine services come up which require replacement plugs. Sometimes a characteristic noise can come from the ABS unit on the bulkhead at about 20mph after pulling away. This is actually the result of a normal ABS self check. When the ignition is switched on whilst the brake pedal is being depressed, a 'click' noise will be heard accompanied by a slight sensation to the brake pedal as the ABS light goes out. Also, when the car comes and settles on the suspension, a rear brake caliper noise can sometimes be heard. This is normal. I also understand that production 850's are fitted with special front mudflaps that are slightly different from the retro-fit accessory part. Thus, if accessory rear mudflaps are fitted, an inconsistent appearance will result. The only way to overcome this, is to fit accessory mudflaps as a set of four. I like to drive with the front windows slightly open sometimes. This can cause an unpleasant draught so I fitted the accessory front window draught excluders. These were very easy to fit, being held in place by a 'double-sided adhesive', pre-applied to the Perspex excluders. My previous experience with this type of excluder was with the type that is forced up between the window trim and glass channel. This caused, in my case, a difficulty in closing the window. With the genuine Volvo one, the excluder is on the outside of the door, so this problem does not exist. The only thing that you have to get used to is the'visual disturbance' through the window down by the 'A' pillar. This can soon be ignored as you soon get used to it. Again, I am repeating my request for notes on the 850/70 Series for forthcoming 'Living with...' articles, I need as much information as possible from YOU regarding YOUR experi-ences with 850's of all types. PLEASE, could you find the time to drop me a line to recount any 850/70 Series experiences, troubles and their cures, particularly good (and bad!) points etc.
---
Hello again all you lucky 850 and 70 Series owners especially that exclusive little band of C70 owners! Yes, they are beginning to filter through now and I have had one or two interesting comments from their new owners. Paul Nickels has the first C70 in the West Country and has made the following observations on his new Car. 'It is a magnificent car to drive and I am delighted with its performance but however, as it is one of the first batch imported into the U. K. there have been one or two "build quality problems". Paul would be interested to now if other C70 owners have ex-perienced similar problems to these:
The rear passenger side window fell out, the bonding of the window to the metal hinge had failed. (Oh dear, not like the old 140 series front quarter light catches I hope!)
Some body trim adhesive failed, which was rectified by super glue
The carpet trim exposed the carpet edge at the passenger door
The boot was not fitted/ adjusted correctly so that paint damage occurred
Despite everything, Paul is delighted with the car, his having owned ten Volvos over the years including 360GLS, 360GLT, 240Est, 740GLE, 760GLE, 960CD. Est. (I've always wanted one of those!) but feels that the cars were 'rushed out' when the RHD market over here blossomed after the publicity in the USA. Dave, Paul's son also wrote to me about the C70 and was most enthusiastic about the automatic gearbox, the superb seats, the almost non- existent turbo lag, superb road holding and general performance. He goes on to say that the stereo system has to be heard to be believed! - Quite awesome, was how he put it! His only slight criticism is the necessity for the seats to be moved electrically forward in order to gain access to the back, this is a bit slow although the seats do have a 'memory' feature.
An email from Doug Feenan stated that he had experienced the 'failure to start' problem that I once mentioned. In his note, Doug states that the problem is caused by oil loss to the hydraulic tappets or valve lifters. Only excessive cranking can restore the pressure and get the car started. When I find out more about this I will write it tip. I understand that this is not only a Volvo problem but that Audi and others have the same one. Thank goodness I've not had any recurrence of the 'Lamda' light problem that I mentioned last time. Again though I received an email from Richard Schuurman, from Lelystad, The Netherlands who had experienced almost exactly the same problem. He was advised that some 850 computers are sensitive to knock sensor read-outs (codes 143 & 433) and that he was advised to have a new computer fitted. (I surely hope I don't have to!).
I have also received interesting letters from Robert Duda and John Whitehill on 'living with the 850'. These I will publish in due course. Just to repeat my request for notes on the 850/70 Series for forthcoming 'Living with...' articles, I need as much information as possible from YOU regarding YOUR experiences with 850's of all types. PLEASE, could you find the time to drop me a line to recount any 850/70 Series experiences, troubles and their cures, particularly good (and bad!) points etc.
---
The 'Lamda' warning light came on the other evening and Colin suggested that I clean the throttle housing. This was a bit 'gummy' so was given a good clean the carburettor cleaner spray and is now spotless, When I eventually found the diagnostic unit. (Ed never given it much thought before) I extracted a code that suggested an oxygen sensor fault - I just hope it is not bad news! I shall report on this next time when the problem has been rectified. (I hope!) A little while ago, chatting to Dennis LeWorthy who has a T5, he told me about a very attractive tailpipe that he had just fitted to his car. Upon examination of the single, round unit, on my 2.0 litre 20 valve model, I found that it was showing signs of deterioration so had a good excuse to ask Mick Martin (01732 833461) to get me one - they cost about £27 and are superbly made and really 'look the business!' The part no. is: 9166981-2. I have not yet got around to fitting the cruise control but have, in fact, fitted the fog lights that I mentioned previously. The mechanical part of the operation was made much easier by having the car raised on a lift, to a comfortable working height whilst I cut the holes the spoiler and fitted the brackets etc. Laying on the ground for this part of the operation just did not appeal! When it came to the wiring, I found that the kit did not match the model year of the car -minor changes had been made - so, I modified the wiring loom and 'did it my way!' If you need details of wiring circuits for fog lights etc, just get in touch. It is surprising what a difference these lights do make under poor driving conditions. I would recommend anybody to fit them if not already on the car. One other useful item is a boot liner tray. I often go to garden centres with June and these trays do prevent the carpet from getting spoiled with spilt soil etc. I even had a bottle of milk from the supermarket leak the other day and disaster was thwarted by this tray. Now, you will all have seen the 'Living with....' series in the Driver. Soon it will be my turn to write up on the 850/70 Series. I, as you probably know, run 1993 850 GLT 2.0 litre, 20 valve saloon with which I am well pleased and have had little trouble. But in order to try to put an interesting article together though, I need as much information as possible from YOU regarding YOUR experiences with 850s of all types. PLEASE, could you find the time to drop me a line to recount any 850/70 Series experiences, troubles and their cures, particularly good (and bad!) points etc. etc. I do not, and never will, know all the answers to all problems encountered by Members. I very often have to rely on the far greater experience and depth of knowledge of some very good friends of mine 'in the Trade'.
---
I've not heard any more about the power loss on start up problem, from any of you, that I mentioned last time. I've not heard any more from Volvo Car UK either, but if and when I do, I'll let you know. I experienced the phenomena again myself, a while back, fortunately when at home, when I had cause to run the (2.0 litre, 20 valve) engine on my car just for a few moments. Later, it just refused to start. Even after removing and ensuring that the spark plugs were clean which they were - the engine still refused to fire. I had to keep 'spinning' the engine over - for some while - before it gradually started to show signs of life: Eventually it fired up and all cylinders came on. The moral just seems to be 'DON'T run the engine just for a few seconds, then turn it off they just don't like it! Apparently, the valve lifters 'stick' up and there is virtually no compression. Only after prolonged spinning over of the engine, will they gradually free off and allow the engine to regain compression. The thought occurs to me though that if the valves are held slightly ,open', it can't be much or there would be the danger of piston/valve contact. Perhaps I'm not thinking this one through logically! My annual service became due in late November. With just about 35,000 miles recorded but being apparently due for a 50,000 mile service, it was to include a cam-belt change. It does seem a shame that the 'low mileage user' has to follow the same schedule as the 'high mileage user'. I suppose it can be argued though that even if you don't cover the mileage, the components (like drive belts are suffering from age-related deterioration. On the tyre topic, I heard from a Member who had fitted to his 850, a pair of tyres for the front wheels, made by 'General', an American company who have the M0 size, at any rate, being made in Sweden. Apparently, this make was original equipment on his car, but I might be wrong, mine were Michelin. A friend of mine has just had a set of Vikings fitted to his Peugeot and is delighted with them, having made several trips to Luxembourg in the last couple of months. You may well have seen earlier in the year, in the Volvo Magazine, various special offers, including cruise control. My attention was drawn to this by Mike Cowan in East Lothian, whose article featured in N/L 98 * p. 23. My good friend Mick got one of these for me for my 850 and I will report on how I get on with fitting it as soon as it is comfortable enough to work on the car outside again. I am also going to fit a set of fog lamps that June bought me for Christmas (purchased at a bargain price from Tony at the BKV!)
---
I've just heard of one little point and that concerned the brakes on some 850, 2 litre, 20 valve "T" plated model year cars, (not registration year). What happened was that at low speed braking, a judder was felt by the driver. This was in fact the ABS thinking that the front wheels were locking up, so it (the ABS) came into operation. The cause was in the cable connection between the front wheel sensors and the ABS unit. Initially, a simple joint re-connection was made to the ABS unit but later, modified replacement cables were fitted to eliminate the problem. I've not heard any more about the 'power loss oil start-up' problem that I mentioned last time but if and when I do, I'll let you know. In my 140 register report, I have mentioned giving your car a sort of 'pre-winter' check. The same things equally apply to your 850s, so give that report a once over! I mentioned that I had picked a self-tapping screw in my N/S rear tyre and when 1 took the wheel in for a vulcanisation repair, I had a wander round and had a good look at these Viking tyres. They really do look good and I'm convinced that they will be my choice when I have to replace the tyres, either on Betsy or my 850 (just haven't thought of a name for it really - I suppose it just doesn't have the charisma of my old 145---although it is a superb car!)
---
Not A great deal to report in the way of 850/V70 series models. Just one in particular though, with an 850 2.0 litre 20 valve model which produced no power upon start-up. This has been referred to Volvo Technical and further investigation should reveal the fault. I will let you know when I am informed of the outcome. The National Rally is now behind us for this year and very successful it was too, only the weather not quite entering into the spirit of things! I was just on my way down to have a look at the 850's 'line up' when I was called away and I didn't after all get to see them and their owners for a chat. I wanted some portrait oriented photos too, for future Newsletter front covers. I did get one or two Amazons etc though. Congratulations to all those who took part and to the Class winners. I think we had a much better turnout this year, perhaps the venue had something to do with that Many Members expressed their delight with the choice and hoped that it would be repeated in the future - Bob please note! Bob, I'm sure has had many appreciative comments on his organisation of the rally and I would like to add my own to him and his helpers. One point I would like to stress, to purchasers of cars, (not just the 850's) and that is to insist on seeing the vehicle registration document before you part with any cash or sign anything. My attention was recently brought to an instance where a purchaser bought a car and when he eventually got the (duplicate) document from Swansea, discovered to his horror that the car had previously been owned by a hire car company, a fact that had been witheld from him. Not a very ethical way of trading, I think! "Buyer beware" as they say!
---
I have still not heard of very many 850 related problems recently! I wonder really how much better the '70' Series can really be than our 850's? I have had several phone calls from prospective purchasers of 850's and all I can relate are my own experiences and personal delight in the car. On doing a rough fuel consumption check the other day, my 2 litre 20 valve model returned 30.5 mpg. This admittedly included a 320 mile round trip to the A.G.M. but I still got 410 miles on a tankful of petrol. I was delighted with this. l know you diesel folk will scoff at this but anyway...... Do you have trouble with those wretched little sum-buttons that hold the mats in place? They are always pulling out of the floor carpet and my technician friend Colin gave me four big 'speednuts' and told me to lift the carpet up and fit these to the ends of the plastic turnbutton screws where they stick through the carpet underneath - they cured the problem! Since my last report, my 850 had her MOT and passed without problem (thank goodness!). I was even more impressed with the emissions figures well within limits! I was privileged to actually take an active part in the emissions testing and was most impressed with the 'SunTester' used for the emissions testing. It is fascinating to programme the tester and to see all the relevant comparison data for the car come up on the screen and then your own car's figures come up alongside. Do get to see it carried out if you possibly can. I mentioned the front anti-roll bar problem in my last report but I still can't get over how the fitting of the modified version has transformed the car. It feels totally different now, so much 'tighter' than it ever was before. I really can't think of anything else right now but if you have had any problems though, as I have already asked, please let me know, feedback is very useful! Remember that all your letters are most welcome as are all your 850 experiences. Let me know the good things too! I would like to remind you that together with the 140 Register and the Sussex Section, 850 Owners and ALL Members of the Club are invited to join us at Bentley Wildfowl Trust on June 29th. Bentley is situated just off the A22 near Halland which is just south of Uckfield in Sussex. It is a delightful venue and there is plenty for all the family to do there, kids an'all, even your Grand-Ma! See you there. Yes? Great!
---
I have not heard of very many 850 related problems recently but I must tell you about one that has come to light with some, including my own 2.0 litre 20 valve model. Back in November, I had the annual service carried out by my local dealer and all was reported well. Shortly after though - just a coincidence, nothing to do with the service - I started to become aware of a 'roughness' in the front suspension when traveling over less than perfect road surfaces. This seems to have gradually increased and can be 'felt' via the front floor. If I was to hazard a guess, I would have thought it was something to do with the anti-roll bar at the front. Upon discussing this with Paul he confirmed that it very likely WAS to do with the anti-roll bar! Apparently (I have not personally had a look just yet - not in this weather!) the bushes m the early 'bars were made of a rather hard rubber and caused the to wear thus giving rise to the 'knocking' etc. The good news is that this is a recognised problem and if your car falls into the appropriate category then a modified replacement, with bonded bushes, can be covered by a Volvo warranty (not the fitting costs though!) depending upon the car's age etc If in doubt about this, have a chat with your own dealer. I have had several of you tell me that you have Viking or Gislaved tyres fitted to your 850's - other models too and how pleased you all are with them. They will be my next choice of tyre, both for Betsy and the 850.
Incidentally, just having read the 'Mail on Sunday's report on the new S70 being tested in the snows of Norway, it was interesting to note that they were all on Gislaved tyres! Another great source of interest has been in the 'Broquet' fuel catalyser. I am fitting one f these to my 850 20v and will let you know what the results are in due course. Digressing, I have just fitted one to a 200HP Ford Sabre marine diesel engine in a 33ft. Aqua-Bell fishing cruiser, belonging to a very good friend of mine down here in Eastbourne. The object here being to reduce smoke and particulate emissions and keep the engine (especially the injectors etc.) much cleaner. Again, I will report upon what we find in the future. If you have had any problems though, as I have already asked, please let me know, feedback is very useful! Remember that all your letters are most welcome as are all your 850 experiences. Let me know the good things too! Now, just this morning, the Postman bought me an amazing catalogue of competition goodies sent to me by Gurkamaljit Milkhu, of Volvo 142, 1995 London-Mexico Rally fame who runs Pargan Autos (167 Dukes Road, off Western Avenue, London W3 0SL - Tel 0181 993 0807). Those of you interested in performance or competition parts for your car, be it a 544,120,140, 240, 7/900, 850 or even S or V 40 then all you need is here! By the way, wait until you see the pictures of the new C70 Convertible, Wow! Now that IS something 'Absolutely Fabulous!' I've just got to have one.
---
As standard, my 850 has a factory fitted glass electrically operated sunshine roof. This is fine but I have experienced a 'wind buffeting' at speeds between 20-40 mph approximately. This was a bit distracting, to say the least, so I fitted a (genuine Volvo!), wind deflector. This has completely eliminated the buffeting and I can drive with complete comfort, with the roof wide open, at all reasonable speeds. I can confidently recommend one of these wind deflectors if you have experienced any discomfort - they really do work! I heard the other day of an 850 owner who had experienced trouble with his alarm immobiliser 'zapper'. This had failed to de-operate his alarm when he returned to his car. Not a very convenient thing to happen. Now I experienced a similar thing, fortunately at home and merely had to get the spare zapper from my wife's handbag, where we always keep it attached to an internal zip-fastener handle. This spare one de-activated the alarm/ immobiliser and opened the central locking straight away. A new battery fitted into my 'number 1 zapper' immediately put it back into service. I think the moral here is to always to have the spare or 'number 2 zapper' immediately on hand in case of battery failure (never go anywhere without your wife's handbag!!??)
The other thing, of course is to regularly change the zapper's battery as a matter of routine! I have just learned that the zappers for early VOLVO alarms have been modified and that you really ought to change yours if they are EARLY ones - not necessary though to change them for the Scorpion alarms which were retro-fitted (like mine!) Another query which I was made aware of was of a 'tinging or pinking' sound coming from the engine of a T5. Apparently this is one of those 'characteristic' noises that one comes to associate with certain models. Having spoken to a Volvo Technician friend, Paul, he suggested that it could be coming from the hydraulic valve operating mechanism even. On reflection, I have heard it on occasions from my 2.0 litre 20 valve engine. Have you heard this noise? I am getting reports that some rear shock absorbers have had to be replaced due to leakage. Not very many though, just the odd one or two. When I bought my 850, I was told by the previous (original ) owner, that the driver's door check strap had broken away from the door pillar. This was re-welded back into position and the paint repaired. I have just been told by Mr. Johnson, of Addlestone Surrey that he has suffered from the same fault. Apparently this is a fairly common fault.
---
I hope that your 850 is behaving itself! I still don't get many tales of woe from you about them, which is a very good thing! I did experience a worrying occasion a little while ago with my 2 litre, 20 valve version though. I had to repair a fence at the end of my driveway which necessitated having to move my car back about two car lengths. As my drive has a steep 'dip' in it, it is not safe to just push it, so I started it up and reversed it back, then switched it off. This was about 10am. After I had finished the fence repair, I left the car where it was until June reminded me to shift it back, away from the road, about 11pm. When I attempted to start the engine - it just refused! It spun over very briskly but with no attempt to fire-up at all! I could just detect the faintest smell of petrol so, with thoughts of contaminat-ing the 'cat', I retired to bed to have a somewhat 'thoughtful' nights sleep! The following morning, there was a repeat performance - no attempt to start whatsoever. I thought I would first have a look at the spark plugs, so, after removing the plastic cover, took them out (by the way, in case you haven't done this on an 850 20v., the plugs live right down the bottom of deep 'tubes' and you need to be able to lift them out once you have loosened them off - I fortunately had an extension piece for an old HT tester which conveniently clipped over the terminal and allowed me to not only lift them out but also ensure that they were screwed in straight on replacement - you will only cross-thread' one once!!)
Anyway, they smelled of petrol and were a bit mucky so l gave them a good spray with some engine 'quick-start' (ether) that I just happened to have and dried them off. As there was the possibility of an enriched mixture in the cylinders, I left the plugs out for a while, whilst I had a cup of coffee and quietly appealed to 'That Great Creator of All Things Mechanical, in the Sky!' When I replaced the plugs etc. She started-up like a good-un! I kept her running and, on the advice of Colin (my 'Volvo Trained Master Technician friend) took the car out and gave her a good run (that's the polite term!) up the local dual carriageway to really blow the cobwebs out! This problem (not my specific case) is being investigated by Volvo's Technical team as it can occur in various different ways - valve cam follower sticking can result in loss of compression. This, I mentioned in my last report. I really must check to see if I have the latest recommendation spark plugs fitted, which can 8° some way to alleviating the problem. It has only happened to me just this once but it could be a nuisance. I have a sort of theory of what happened in my case:- In the old days, if you 'over choked' your engine upon attempting to start the engine, it got 'gassed-up', resulting in refusal to start and, sometimes, the smell of petrol. The cure then, was to floor the throttle and 'spin' the engine over - until all the rich fuel/air mixture was expelled, whereupon the engine would usually fire-up. With today's (850's etc.) fuel injected engines, if cold starting, the engine management system is programmed to give a rich 'cold-start' mixture - irrespective of whether you have run the engine for a few moments or not. Repeated cold start attempts has the same effect as of old - an 'over rich' mixture, 'gassing-up' the engine. The trouble is, YOU can't override the engine management system (like you could shove the choke in, in the good old days) so every time the engine is cranked over, even if it won't start, more and more fuel is being injected into the cylinders, just making it richer and richer! Even flooring The throttle doesn't help either.
I think one moral is - Don't start up your engine and then immediately switch it off - let it run for a few minutes at least - before you do. There will be an answer to this in due course, so don't worry' If you have had any problems though, as I have already asked, please let me know. Please keep your letters coming! Happy Volvoing.
---
I hope that you are enjoying your 850 as much as I am. There is no doubt about it, the 850 is a very different Volvo! I still hear of the occasional problem with them but these are few and far between. I had a call from Christopher Cole of Harold Wood, Essex, who told me of his 850 2.0 litre 10 valve Estate having developed a poor idle and a stall condition which could have had dangerous consequences if it occurred as he was pulling away from a road junction and power was lost, and also affecting the power steering! Anyway, all is very well now, Chris having had fitted (FOC) a modified Constant Idle Valve. Although Volvo have issued a Service Bulletin concerning this CIS valve, a possible cause of the problem (of them seizing up) could be due to the use of poor quality fuels. Without being too pedantic, always use a top quality fuel in your 850, it is not for me to state brand names! Poor fuel has also been suggested as a cause of valves sticking, causing total loss of compression in some instances. Replacing the oil with a top quality synthetic oil and fitting 'hotter' spark plugs (as fitted to the T5) and spinning the engine over usually frees up the valves and restores compression and all is usually well thereafter. One or two cylinder heads HAVE been changed though, so I have been told, due to this problem but it is a rarity. If you do have any problem, as I have already asked, please let me know. Please keep your letters coming!! Happy Volvoing.
---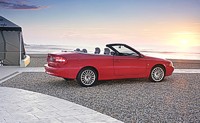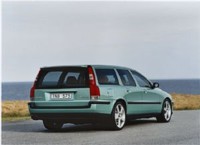 ---