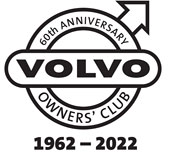 Service and Maintenance
240, 400, 700, 900, 850
1991 - 1995
The pages linked above contain technical data and help for the service and maintenance of various Volvo cars.
Most are Volvo documents.
Remember to take all necessary safety precautions when working on your car.
SECTION 1 contains summaries of those measures which are necessary so as to ensure proper reliability and safety over a long period of time, as well as relevant specifications.
SECTION 2 describes how the various checks are carried out.
Alphabetical Index

SECTION 1
Specifications and
Maintenance Schedules

SECTION 2
A1 - A8
Auto gearbox
Parking brake
Lights
Windscreen and headlamp wash/wipe
Clutch (400)
Kickdown wire
Crankcase ventilation
Engine

SECTION 2
B1 - B15
Engine/gearbox
Engine oil and filter
Auto gearbox oil
Clutch (240)
Driveshafts (400, 850)
Tyres
Brake linings, discs
Brake hoses
Brake and fuel lines
Fuel filter
Final drive
Exhaust system

SECTION 2
C1 - C7
Steering/front suspension
Prop shaft/UJ's
Rear suspension
Corrosion protection
Rear drum brakes (400)

SECTION 2
D1 - D7
Air filter
Spark plugs
Valves
Engine oil
Auto gearbox oil
Fluid levels in engine compartment
Battery

SECTION 2
D8 - D12
Distributor
Auxilliary belt
Camshaft belt

SECTION 2
D13 - D21
Camshaft belt
System Inspection (FENIX engine diagnosis - 400)
EGR
CO
Doors, bonnet, hinges, locks
Service indicator reset (850)
Power antenna
---