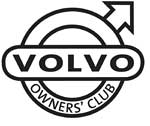 Volvo C30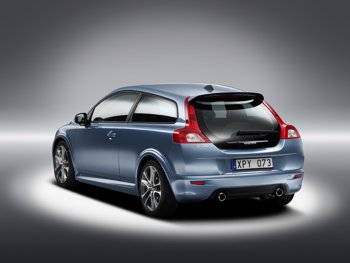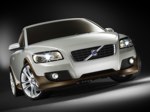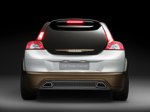 Launched in 2006, the new Volvo C30 is based on the Volvo SCC – a modern and exciting concept car that was unveiled in 2001. A true challenger in the compact car premium segment, the Volvo C30 displays clear elements of other classic Volvo models with a sporty emphasis – such as the Volvo 1800 ES. The Volvo C30 is a dynamic and functional two-door model that is tailormade for young, modern city dwellers with an active lifestyle.
The Volvo C30 has been developed to give a sporty image. Several innovative design solutions have been combined with lines that typify a modern Volvo
The Volvo C30 is equipped with basically the same safety systems and chassis characteristics as the Volvo S40 and V50. Examples include the crash safety structure and advanced suspension. The gently rounded front is provided with a special spoiler under the bumper that helps to reduce the risk of leg injuries to a pedestrian or cyclist if struck by the car. The Volvo C30 also comes with familiar Volvo safety features, such as side-impact protection (SIPS) and WHIPS (which helps to reduce the risk of whiplash injury in a rear-end collision). The car can also be equipped with Bi-Xenon type headlamps.
The short overhang, the generous track width and the relatively long wheelbase contribute to handling of the very highest class.
The Volvo C30 also offers a number of systems for greater personal security, such as Keyless Drive (which enables the car to be started without a key).
Below are links to various Volvo C30 pages and web sites that have a wealth of general and technical information on the Volvo C30.
---
First photos of the new Volvo C30
C30 concept cars at the 2006 SEMA show
C30 UK Prices and Specifications
Young, dynamic people with intense lives get "a Volvo of their own"
Compact Volvo loaded with driving pleasure and first–class safety
C30 Technical Specifications. August 2006 (PDF)
Volvo C30 by Heico Sportiv and Burton Snowboards
Volvo C30 Ties the Knot with International Product Development (IPD) at 2006 SEMA Show
Customized Volvo C30 by Evolve Debuts at 2006 SEMA Show
Body styling for the Volvo C30 (PDF)
C30 Model Year 2008 Prices and Specifications (PDF)
C30 Model Year 2008 UK Brochure (PDF)
C30 Model Year 2008 USA Brochure (PDF)
Volvo enters the World Touring Car Championship race at legendary Brands Hatch
Volvo C30 Impresses In A Dramatic WTCC Debut
C30 Model Year 2009 UK Prices and Specifications (PDF) (Pub: May 2008)
C30 Model Year 2009 UK Prices and Specifications (PDF) (Pub: August 2008)
C30 UK Specifications and Prices (Jan 2009)
C30 US Specifications Model Year 2009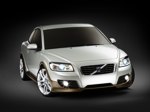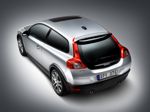 ---