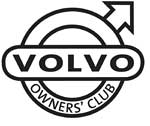 Benefits of Volvo Owners Club Membership
When people think of a car club they often think of somewhat eccentric old folk who live in the past world of motoring. But the Volvo Owners Club spans many generations and many era of motoring history. The Volvo Owners Club is not only about cars, we also arrange social events, and interests other than looking under car bonnets.
Below is a list of some of the things the Volvo Owners Club offers members. The list is not exhaustive and we are always looking to add to it. Fuller details are available in our club magazine.
Discount on a new Volvo car from Volvo Car UK. Membership of at least 6 months is required.
Discount at UK Dealerships on new parts, and some offer discount on labour charges for work undertaken at their workshops.
Generous discounts on new and genuine Volvo parts from specialist Volvo parts suppliers, see our Parts page
A service to locate 'hard-to-find' older parts through the Parts Location Service.
Local, Regional and National Rallies.
Social events run by Local Sections. Monthly and annual events, including an annual overseas trip alternating between France and Scandanavia.
Technical help and advice.
6 issues of Volvo Driver magazine each year. Get a free sample of a recent magazine HERE
Special insurance rates with Chris Knott Insurance.
Club merchandise includes badges & clothing. For details our our Shop
Volvo car reregistering. For older cars that have dropped off the DVLA database or imported cars or other cars that are not properly registered with the DVLA. The club is registered with the DVLA as an Approved Club to resolve these matters.
Club Forum. To access this you need to REGISTER choosing your own user name and password. DO NOT USE THE DETAILS ON Page 3 OF VOLVO DRIVER MAGAZINE. Read an Introduction to the forum.
Discount on stainless steel exhaust systems.
Discount on Haynes car manuals.
Discount on all oil from Opie Oils.
Custom car mats.
Discount on dash cameras.
Special access for HPI checks.
Discount on Teraclean engine cleaning.
Discount on Airport Parking & Hotels.
Discount on products from Morris Lubricants
---