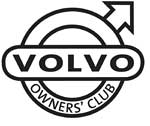 Regional Sections
The Club has numerous regional sections, each having a secretary as listed below. The sections meet on a monthly basis, either for a social gathering in a suitable venue, or some for activity that may have been arranged. Non members are welcome at the meetings to find out more about the club and its activities, before deciding to join.
If there is not a section local to you it does not mean you will not get any help from the club. We help ALL our members. Also, new regional sections open as soon as we find someone willing to run it. If you think you would like to open up a section then contact us.
This is the current list of regional sections. Non-members are welcome if you want to find out more about the club. To contact the section secretary use our CONTACT form to send an email and ensure to choose the section you want to contact.
Cheshire
Hertfordshire
Ireland
Kent
Midlands
North East
Nottingham Trent Valley
Portsmouth
Scotland
Suffolk and Essex
Sussex
---