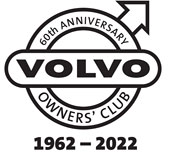 Background information on some Volvo cars

Over the many years in production Volvo cars have changed on an annual basis, improving and introducing new features, as well as many safety features developed by Volvo. Above are links to some early and current Volvo cars outlining their history.
These pages contain a lot of general and technical information as well as historical background information.
Hover over the buttons to see the models.

---