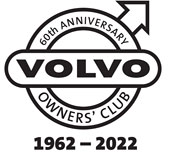 Volvo Version Identification Number (VIN) Plates
1800 | 200 | 300 | 400 | 700 | 850 - 900 | 40/50 | 60 | 70 | 80 | 90 | XC90
This information will help you to understand the information on the VIN plate of your Volvo car.
Click on the model series number above
Here are some other VIN number decoder examples that go back pre 1974. They may not apply to all cars for all markets.
Version Identification Code (VIC) Decoders
These may not apply to all cars for all markets
Some anomalies
During the early 1960's the export of cars like the PV544 and Amazons were large and for tax reasons and to keep up production models were exported in unfinished form; bit like a kit car. it was more profitable to assemble the cars in the other country.
The first foreign assembly plants producing Volvo cars were in Chile and in South Africa. Their existance was the result of initiatives from the local importer and not from Volvo. The plants in Chile and South Africa were without ownership from Volvo, and in South Africa cars of other brands were also assembled. Later in the 1960s, fully Volvo owned assembly plants were opened in Canada, Malaysia and in Belgium.
These 'kit cars' were known as CKDs (completely knocked down) units. Not all the component parts were shipped and some parts were sourced locally in the country of assembly.
Around the mid 1960's the digit 9 was added to the Type designation and referred to cars assembled abroad. and the VIN number often did not follow the normal style.
---