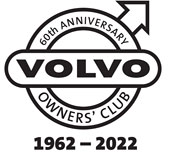 Volvo Recalls For Body Vibrations
This vibration can be felt in the steering wheel and the pedals, and to some degree throughout the body of the car
This applies to all large platform cars from a very low chassis range on 1999 to 2004 variants. It appears some cars are affected more than others.
The mod is to replace the front engine subframe bushes for stiffer ones. You also need new bolts because they are the stretch type.
Part Number: 30671167 (Update: this p/n number is no longer correct)
The kit includes:
3 Round bushes
1 Oval bush, assemble at right rear of sub frame
4 Screws
The service solution bushes are identified with a red marking. Install sub frame bush kit according to instructions in VADIS.
---