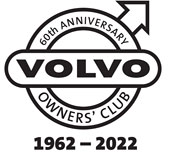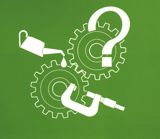 ECU Failures
Certain Volvo's suffer from ECU failure, here is some advice from Rod Westbury who runs a repair service for ECU's and airflow meters in the UK.
See Rod's website for fuller information at: www.carelect.demon.co.uk
When contacting Rod, please send this information....
Make, Model and year,
Bosch ECU part no. (starts 0280 XXX XXX or 0261 XXX XXX) or
Siemens/Bendix/Fenix ECU part no. (starts S101 XXX XXX) together with
SYMPTOMS and HISTORY of problem INCLUDING RECENT WORK CARRIED OUT BY GARAGE/MECHANIC.
PLEASE RESTRICT REQUESTS TO ELECTRONIC FUEL INJECTION/IGNITION PROBLEMS. THEY ARE AUTOMOTIVE MICROCOMPUTER PEOPLE - NOT A GARAGE.
1) 1984 to 1989 740/760 turbo models with Bosch Motronic part numbers 0261 200 022 and 0261 200 026. Symptoms... problems usually begin with intermittant on road breakdown or failure to start (no injector pulses or injectors operating continuously). Usual diagnosis is Motronic ECU failure which is replaced but problems continue.
More likely cause on these vehicles is failure of Luxor injection amplifier (rectangular black cast alloy box located immediately behind battery with connector uppermost. This box is part of traction control system and is fitted to all these vehicles whether or not traction control is specified. Failure is due to PCB design and quality control shortcomings. This can usually be rectified by CES reconditioning of Luxor box.
2) 1988 to 1992 740 and 740 GLE with Bosch Jetronic LH 2.4 fuel injection ECUs part numbers 0280 000 590/591/594/595. Symptoms...No prior warning, car usually breaks down on road or fails to start when warm (loss of fuel pump control). Diagnosis of ECU failure usually correct.
Cause of problem is failure of Bosch special hybrid circuit possibly due to overheating. Providing ECU retains all other functions (car runs OK with fuel pump relay jumper) this problem can be rectified by fitting CES fuel pump control circuit inside ECU.
---