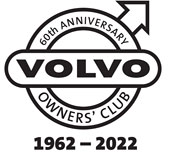 Volvo S90 and V90
Delivering engine power efficiently ensures maximum performance and flexibility. Both power units available for the S90 and V90 provide quiet, refined, willing capability.
The rear wheel drive Volvo S90 and V90 offers a choice of two 6 cylinder 24-valve petrol engines developing 180 and 204 Bhp. As both units develop considereable power at low engine speeds, acceleration is highly responsive; overtaking is swift and safe.
With four valves serving each cylinder, the engines can breath more effectively, reducing exhaust emissions and fuel consumption. a 10,000 mile/12 month service interval keeps running costs to a minimum.
The 180 Bhp unit offers a choice of five-speed manual or four-speed automatic transmissions. Intelligent transmisison management, on the automatic versions, lets you select your driving style. In Sport mode, the gears change at higher revs, expoiting the engine's power. Select E for economy and you'll use fuel more efficiently. Winter mode uses second as the lowest gear, reducing wheelslip on snow or ice. A kickdown override provides immediate acceleration.
VOLVO has introduced its new S90 and V90 model range which, as well a change of name, also features a number of important upgrades, particularly in the area of interior comfort. There is a wider range of choice of new upholstery and colours. The interiors are light, with different shades of grey and beige, allowing a number of different types of plush and leather to be used, including an especially soft and exclusive cut. The woodline trim on the dashboard, doors, centre console and steering wheel comes in either patina curly-grain birch or dark walnut. The remodelled centre console itself, which is probably the most striking new feature, has a restyled gear lever, armrest, handbrake and controls for easier operation and a more pleasant feel. The gear selector and handbrake lever are of the same type as in the Volvo S70 and V70. The armrest in the centre console is higher than before offering better support. The integrated cup holders have been redesigned and improved to fit cups of various sizes. Practical storage compartments in the front seats also contribute to the pleasant atmosphere of comfort. Another feature is the upgraded air-conditioning unit, which is quieter and even more effective than its predecessor.
Audio - visual upgrades
A number of new audio features have been introduced to the range. Upgraded radios replace all the earlier models and, in the V90 estate version, new 2" 40W tweeters have been installed in the rear pillars, connected in parallel with the rear-door speakers for highly sophisticated sound. New accessories include a cooler with an electrical outlet in the luggage compartment and various load-securing systems for both the S90 and V90, from the dog partition in the V90 to the practical elastic cargo net and securing straps in the S90.
New 3-litre engine
Changes in the engine range include the 3-litre B6304S2, previously only available in the USA, which is being introduced to all European markets except Israel and eastern Europe. It will replace the smaller 2.5-litre unit in these markets and will be available with either automatic or manual transmission. This is primarily an engine for comfort, as happy in urban traffic conditions as it is on the motorway. It has a power output of 180bhp (132kW) at 5200rpm and a maximum torque for 260Nm at 4350rpm.
S90 Executive - style and comfort
The Executive represents the top of the S90 line with no effort spared to make travel a pleasure. This model has been extended by 15cm for extra rear-seat leg-room and specially designed to offer a combination of style, generous space and the highest possible standards of comfort. Additional features that make travel in the Executive a particular pleasure include the specially developed comfort chassis with Nivomat automatic levelling, an electrically operated sunblind and an overhead lighting panel. As reported previously in Professional, the Volvo S90 Executive is now built at Volvo's Torslanda plant in Sweden. In the past, cars of this class were built in collaboration with an outside workshop, but the new system of in-house production makes it possible to concentrate to a greater extent on achieving the very highest standards of quality assurance.
New 960 luxury edition checks in
A NEW Volvo 960 Luxury Edition goes into manufacture in week 14, with the aim being to build on the success of the '97 Model Year Luxury Edition launched in 1996. After a limited period of availability, the original Luxury Edition was incorporated into the '97 Model Year 960 CD. Now, there is a new Limited Edition car, which will become a long-term addition to the range. Additional features Extra features include new-style alloy wheels, a pin-stripe down the side, mouldings and fully colour-coordinated bumpers and side panels. It will have a 10-speaker stereo system, and a new leather Alcantara trim and will be available in a limited range of colours. "This is a welcome addition to the S and V90 range," says product manager, Matthew Parkin. "Last year's Limited Edition was a great success, but I think its short duration caught some dealers and customers unawares. The CD is well established on the fleet and company car lists. So, we will add this new Luxury Edition to the range and build on that performance."
---