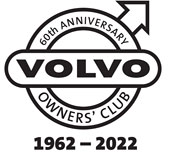 Volvo S70 and V70

Hot on the heels of the S40 and V40 and the stunning C70, come another two new arrivals. They're badged S70 and V70 and they replace the multi-award winning 800 Series
Those familiar with Volvo's new badging system will know that 'S' refres to saloon and 'V' to versatlity (or the estate format) and the following number to the size of the car - hence S70 and V70.
To complete the re-badging scheme, the 900 Series cars will simultaneously be renamed the S90 and V90.
What's new
Over 1,800 changes have turned the old 850 into the new S70 and V70. Here are just a few of them...
New bonnet, grille, headlamps and bumpers.

More flared front wings and less steeply raked windscreen

Colour keyed body mouldings and door handles

Less sharply raked rear window (S70 only)

New boot lid and boot handle with lighter operation (S70 only)

Improved SIPS safety system

New high-level LED rear brake light

New rear light clusters (S70 only)

New dashboard, switchgear and steering wheel

New interior door panels with integrated electric window switches plus remote boot and petrol flap release

Reduced hot weather cabin temperatures through new tinted glass

New interior upholsteries plus upgraded 'Madison'trim for platform cars

New hand-held remote control alarm system with remote boot opening feature. Deadlocks standard

Free turning driver's side door lock and deletion of passenger side external door lock

New outside temperature gauge, rear electric windows, central front arm rest and SC802 radio cassette as standard equipment
Engines: A wider choice and more power

The S70 and V70 range will have a wide choice of Volvo's superb five-cylinder petrol engines plus the 2.5-litre TDI turbo-diesel unit to choose from launch. The main news is that the 2.5litre, 20-valve, low-pressure turbo engine first introduced on the 850 AWD model will be available on the mainstream front-drive S70 and V70 models. This engine is very refined and majors on producing lots of torque at low revs - it develops a beefy 1991bft of pulling power from only 1800rpm. The famous 2.3-litre, 20valve, turbocharged engine from the 850 T-5 model is now given a power hike from 225bhp to 240bhp and torque now leaps from 221 lb ft to 243 lb ft in the new S/V70 T-5 models. Perhaps most exciting of all, Volvo is rumoured to repeat the sensational high performance R versions in mid 1997. These new S70R and V70R models are expected to have even greater power but no details of exactly how much have yet been released.
S70/V70 engine line-up at launch
2.0 l0v 126bhp
2.5 TDI turbo diesel 140bhp
2.5 l0v 144bhp
2.5 20v 170bhp
2.5 20v low pressure turbo 193bhp
2.3 20v T-5 240bhp
Like the S40 and V40, the S70 and V70 platform cars can be upgraded with a number of option packs to provide greater customer choice. They are as follows:
Sports Pack
15-inch alloy wheels (16 inch on T-5)
Fog lights
Rear spoiler
Leather-covered steering wheel
Comfort Pack
Air conditioning or electric sunroof
Child seat
Trip computer
SE (Sports and Comfort packs)
Luxury Pack
SC805 stereo with single slot
CD player
Electric driver's seat
Electronic climate control (ECC)
Cruise control
Front cupholders
Redwood dashboard
Illuminated driver's mirror
Leather upholstery
CD (SE and Luxury packs)
NB: sunroof can be deleted giving a saving of £400)
Estate pack
Load compensating suspension
Roof rails
Luggage net
Winter pack
Headlamp wash wipe
Heated front seats
TRACS traction control
See also:
---