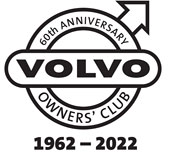 Volvo S40 and V40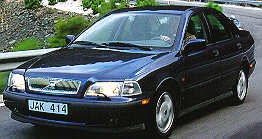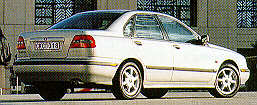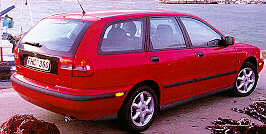 THE VOLVO V40 draws on the fresh Volvo styling cues first seen in the S40 to create a car that is far removed from the traditional Volvo estate, without sacrificing the versatility for which the cars are renowned. Inspired by the classic curves of the Volvo 1800 ES sports estate of the early 1970s the V40 is easily recognisable as a Volvo, yet is a radical new design that produces a flexible touring car for the '90s
As with the S40, the new front-wheel-drive V40 draws heavily on Volvo's experience with the acclaimed 850 range to create a car that puts driver pleasure to the fore, whilst still retaining Volvo's leadership in the areas of safety, quality and practicality. When it goes on sale in the UK in May 1996, the V40 will fit in-between the current Volvo 400 and 800 ranges.
Powered by two brand-new, four cylinder engines - a 1.8 litre (115bhp) and a 2-litre (137bhp) - the V40 combines performance and economy in equal measure. And as would be expected of a five-door touring estate from Volvo, practicality is a prime consideration.
The upper edge of the rear bumper is lowered in the centre section to ease loading, and the tailgate opens at a large angle to increase access. The split-folding rear seat can be lowered to give a total load area of some 60 cubic feet and a load length of 175cm.
In addition the front passenger seat backrest can be folded flat to carry even longer objects. The Volvo V40 like its sister the S40, also aims to set new standards for safety in the class.
Boasting Volvo's unique SIPS side-impact protection system, side-airbags, ABS brakes, electronic childproof locks on the rear doors and three-point seatbelts for all five passengers, the V40 is a hard act for the opposition to follow.
---