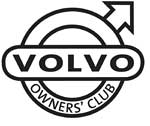 S40 1995-97 Brake Servo problem
Vehicle Identification Numbers:
203141 to 244966, 145132 to 213573
Build Dates:
1995, 1996 and 1997
Numbers Involved:
8472
Description of Defect:
Heat transmitted from the turbocharger may adversely affect the rubber membrane in the brake servo unit. This could result in loss of brake vacuum assistance and increase the pedal effort and stopping distance when the brakes are applied.
Remedial Action:
The affected vehicles are being recalled for replacement of the brake servo unit and the installation of a heat shield between the servo unit and the turbocharger.
---