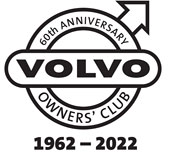 Volvo V70 Cross Country Road Test
September 2000
The original Volvo Cross Country was just another model in the standard estate car range, but the latest one is different. At least, Volvo markets it as a separate model in its own right, and it isn't even in the general V70 catalogue.
It's built on the V70 platform, of course, but as well as permanent four-wheel drive, higher ground clearance, load-compensating suspension and traction control, it also has bigger wheels than the V70, heavier-treaded tyres more suited to roughish or soggy ground but still fine or normal roads, and a wider front track.
Don't run away with any ideas that this is meant to be some kind of mountain goat. Volvo doesn't pretend that the XC is an all-terrain vehicle, but it's certainly very effective off-tarmac on rough roads and grassy slopes. There's a further development in the pipeline, but Volvo isn't saying much about it except that it exists. It won't be a Land Rover challenger - what would be the point, now that Volvo and Land Rover are both in Ford's Premier Automotive Group? - but it will take the XC theme on another stage.
The styling changes made to differentiate this car from the V70 are very effective. That's a stand-out front end, and the various protective mouldings look the part too. If you're keen on presence and individuality on the road, welcome to Planet XC.
Inside, there's more space and better flexibility than in the previous model, and Volvo has had a re-think on rear seating. The back of the rear bench seat can be reclined, and you don't get just the usual 50/50 or 60/40 split. This is the first car I've ever driven where the rear seat splits 40/20/40. If you fold down the middle section, you can accommodate skis or golf clubs, and still have two adults seated comfortably. There are various extra-cost options, like a plug-in cool box, which can be placed in that middle 20% too.
Just The One Engine
Volvo has plenty of engines to choose from, but it's given the XC just one: the 2.4-litre light pressure turbo. A turbo diesel is on its way, although it won't be available before next year.
The four-wheel drive system makes the XC heavier than the corresponding V70, of course, but you get lively enough performance, good throttle response and lower fuel consumption than in the previous model.
Four-wheel drive versions of two-wheel drive estates (not that there have been all that many of them) are sometimes clumsier to drive, and you can never hide the effect of higher than usual ground clearance. But on tarmac roads the XC is very composed, it shifts along pretty smartly, and I never got the impression that here was a car about to topple over from its high-heeled stance.
You could say that nobody but an idiot would buy a car like this and stay on tarmac all the time, although that's a rather naive townie attitude. If you live out in the country, or up in the hills, what do you want in winter? Correct - you want a car with four-wheel drive, high ground clearance, anti-lock brakes and traction control to deal with snow and ice.
But the XC is designed to go off-road, no argument about it, or at least to continue beyond the point where the black stuff finishes. I took the test car on some loose and rutted estate roads, with occasional high bits in the middle, and it just romped along.
You feel that, yes, the designers knew what they were doing. They've managed to produce a businesslike dual-purpose car which is far more comfortable - on the road or off the road - than most of the solidly suspended 4x4s with their massive wheels and tyres, and bounce-along ride quality.
In the usual Volvo style, there's a basic XC plus an SE version, and then four extra-cost option packs (Comfort, Communications, Comfort and Family) plus a range of individual accessories. Manual transmission is standard, although there are adaptive automatic and Geartronic options.
Although we've quoted the standard price, the test car came with Volvo's pretty good navigation system. The red indicator arrow tracked the car's position very closely, to the point of whisking round to match my movements round a seven-point farmyard turn, and it still showed where I was on one very minor country road even when the road itself wasn't included in the mapping system.
A sophisticated 4WD estate does make sense, and it could well be that the XC's single high ground clearance setting will be as effective as the much more complex approach taken by Audi. Good to see two rival manufacturers, even in what's a small specialised sector of the UK market, offering us a choice
Price: £28,910
Capacity: 2435cc
Power: 200bhp
Maximum speed: 130mph
0-62mph: 8.6 seconds
Economy: 32.8mpg extra urban, 26.9mpg combined
Volvo figures.
Second Opinion:
There are some cars that you instantly loathe, there are others that you lust after, but every so often a car comes along that you instantly want to keep. The Volvo V70 Cross Country is my kind of car. It's not an off-road machine that can be driven on the road, it's a road car with off-road capabilities. It's also a road car with excellent road manners and just as good as the "ordinary" executive car. With eight inches of ground clearance it's on a par with Jeep or Discovery, but it is so much more civilised. I'm not so sure about the plastic fenders front and rear and the deep plastic modesty panels along the flanks, but they are effective. Ater crossing a field of knee-deep thistles there wasn't a single scratch on the paintwork and the plastic was unmarked. Ideal protection for supermarket car parks too!
Copyright PDR Online
---