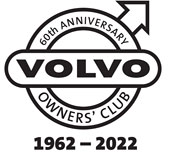 Volvo V70 T5 Road Test
July 2001
There's no doubt that 200bhp and upwards is a lot of power to be poured through the front wheels of a substantially proportioned estate. But Volvo was so confident that the V70 could handle that kind of thing that it introduced the high-performance 2.4T and T5 versions to the UK market before the more mundane diesels and so on.
If any manufacturer should know about estates, it's Volvo. It dominates the premium market sector in many countries, including the UK, and has been building cars of this kind uninterruptedly since the Duett - better known in retrospect as the PV445 - appeared in 1953.
As we reported at the time of the launch , Volvo goes to great pains to stress that the V70 isn't just an estate version of the S80 executive saloon. Well, that's fair enough as far as estate-dedicated details are concerned, but the two cars aren't exactly like Scandinavian equivalents of chalk and cheese.
The idea of introducing the hotter diesels first was to give Volvo's image a bit of a boost. The 2.4T uses a light pressure turbocharger, but the T5 gets the high pressure treatment. So there's not only a massive power output for a car of this type, but also 243lb/ft of torque from 2400rpm.
Not Too Hot To Handle
Is the T5 a real handful? Well, it's not a car for autotesting, but in its natural habitat, which is business or family journeys on main roads and motorways, it wafts along very easily. It's only when you really tramp on the throttle that it whips off its fast-cruiser disguise and turns into something like a load-carrying dragster. Off the line, it can hit 60mph in seven seconds, and its mid-range acceleration will see off most other vehicles trying to elbow it aside.
Stability and traction control (STC) is standard on the V70, while the T5 has an upgrade in the form of Dynamic Stability and Traction Control. Basically, although Volvo says only that it's there "to compare the way the car is behaving with the way it ought to be behaving", DSTC reins in the more idiotic forms of driver behaviour.
In town traffic the T5 shows no temperament and is light enough in all its controls, but moving to front-wheel drive (in this case with a transverse five-cylinder engine) has meant that the older Volvos' amazingly tight turning circle has gone. It takes a lot more shuffling around to turn a V70 in a confined space than, say, a rear-drive 122S.
The blood line does continue, though, in matters like really robust construction. But the company has progressed well beyond the point where almost all its cars, so solidly built, used to feel like that four-letter military vehicle with an "a" in it, which the advertising department, to do it credit, eventually started using as a joke itself.
Still Safety First
Current models like the V70 pay even more attention to passive safety measures, an area in which Volvo, as part of the Premium Automotive Group, now acts as Ford's specialist division. Side-impact protection, anti-whiplash front seats, dual-stage airbags and inflatable side curtains are just a few of the features standard on all the V70 models.
Something else showing how much experience Volvo has of designing estates is the practicality of things like the fold-down rear seat arrangements. There's nothing flimsy about the various catches and hinges, and all the processes work smoothly.
The T5 interior is smart though not way-out fashionable, with comfortable and neatly finished leather-faced seats. There are interior options in which brown is over-stressed, and some of Volvo's colour schemes don't make the vinyl fascia material look good. Buyers would be well advised to have a careful look through the interior trim choices.
Multiplex wiring allows for all kinds of fancy features like seats aware of which of a pair of regular drivers is entering the car, because the system recognises A's remote control "plip" as being different from B's.
As a purpose-built estate, the V70 can carry much larger loads than many of the lifestyle types. It's also well kitted out with things like smaller stowage containers, carry hooks, and fascia cup-holders clearly designed by one of the Gothenburg shipyards.
Taking all these things for granted, the T5 is also a majestic long-distance, even trans-continental performer. If you want to, you can let the sleeping dogs lie, but in an instant the T5 will get off its mark like an unleashed Afghan hound.
Price: £27,860
Capacity: 2319cc
Power: 250bhp
0-62mph: 7.1 seconds
Maximum speed: 155mph
Economy: 39.2mpg extra urban, 30.1mpg combined
CO2 emissions: 225g/km
Volvo figures.
Copyright PDR Online
---