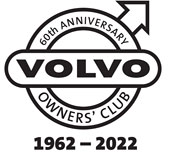 Volvo V70 Road Test 1996-2000
The Volvo V70 executive estate is really a second-generation 850, with more streamlined styling. Although there were plenty of revisions and refinements to the range, as such it's not exactly state-of-the-art any more. It was replaced by the S80-based V70 in 2000, hence the badging of end-of-line models "Classic". However, the V70 is a comfortable, sturdy and practical purchase for discerning drivers who appreciate its honest abilities. The Turbo versions are pretty hot, especially the T5 and 2.4 R AWD, and there's a huge choice of engines and equipment to suit almost anyone.
Reliability and Quality
Like all big Volvos, this one should enjoy impeccable build quality and reliability. The generous warranty should take care of any unlikely worries anyway. The V70 will go to very high mileages indeed if properly maintained.
Image
Although the V70 is much sleeker than the boxy old 850 - or the S70 saloon - it's not as stylish as the beautiful C70 coupe. It's more in keeping with Volvo's traditionally rather stodgy sensibilities than the latest, sexy school of Swedish design, being subtle and respectable, even in hooligan T5 guise. The high ground-clearance four-wheel drive XC looks suitably robust for rural utility use.
Performance
The basic 140 bhp petrol and turbo-diesel versions are hardly exciting, but they do their job well. The 170 bhp variants are more than fast enough, with plenty of mid-range torque (pulling power). The T5 (240 bhp) is very strong, and the R AWD (265 bhp) is storming. All the power is delivered smoothly and evenly - there's far less torque-steer than in Volvos of old.
Ease of Driving
The V70 is very easy to handle, even in full-on Turbo mode; it's very responsive without being twitchy, and the roadholding is excellent. The cabin layout is user-friendly, driving position excellent, visibility good and overall, the V70 is extremely manoeuvrable for such a big car.
Safety and Security
As a Volvo, safety is high on the agenda; besides an immensely strong structure, there's standard driver and side airbags (front passenger airbags are optional, where Volvo child seats are not fitted), ABS anti-lock brakes with EBD Electronic Brakeforce Distribution and anti-whiplash seat design. Traction control is available on all but the most basic models, and four-wheel drive is a useful addition on AWD models. Deadlocks are standard, along with an alarm and immobiliser.
Roominess
The cabin is airy and spacious, and well-designed for stowage and storage. The boot and loadspace is massive, with fully folding seats, and there's plenty of legroom in the back. These estates will be very sought after by antique dealers and car boot-salers in years to come!
Running costs
The V70 holds its value well, as there's always a demand for big estates; servicing is about average for this class of car, and insurance is quite reasonable for the T5; fuel consumption is a little high.
Comfort
The interior is much softer and more welcoming than in the old 850; the seats are comfortable and supportive, though electric adjustment is only optional on most. Climate control air conditioning comes as standard, and there's all the usual executive toys and gadgets to keep occupants happy. Leather upholstery is an option, standard on XT versions. The SE options pack comprises a CD player, leather upholstery, cruise control, on-board computer information system, front fog lights, height-adjustable driver's seat and wood-effect trim.
Fun to Drive
Despite being a big, heavy car, it's surprisingly dynamic, even with the smaller engines. Poise and balance is great, roadholding secure - absolutely solid with AWD four-wheel drive - and it is engaging enough to provide a mildly sporting drive though it falls short of outright thrills and excitement. The R benefits from four-wheel drive to take advantage of its power, but it's just a bit too stolid.
Stereo/Sat Nav
An eight-speaker stereo system is standard, with a radio/cassette and RDS traffic information system. A single-CD player is optional, standard on XT models and with the SE options pack. The quality of these set-ups is very good - but a CD multi-disc autochanger should really be standard-fit in a car of this calibre.
Value for Money
The V70 Classic is a viable and well-priced quality alternative to, say, a Passat, A6 or 9-5, though in image terms it's not quite up there with the E-Class or 5-Series. It's quite expensive for an old design - look for a discount, buy abroad or wait for the new range.
---