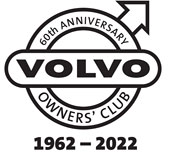 Volvo V50 Road Test
22 February 2004
Last year I wrote a rave review of the new Volvo S40. It was the first time for a long time a car had exceeded all my expectations. That test covers the 170bhp and 220bhp 5- cylinder automatics, so if they are the engine and gearbox combinations you are interested in, you'd better read it after this.
Here I cover the new Ford/PSA 2.0 litre diesel version of the V50, which is anticipated to account for 50% of V50 sales, and the All Wheel Drive 220bhp V50 T5, which arrives later in the year.
There's no doubt it's a gorgeous looking car. Like the Audi A4 B6 Avant which is its most direct competitor, the V50 has even more eye appeal than the saloon. It's attractive from all angles; beautiful at the front, neat at the side and butch at the back.
Most of the technical details are the same as the S40, so no point in repeating what's already in the S40 test. Significant differences are, of course, the luggage space and a bit more headroom in the back seat. This was the first time I had driven the 2.0 litre version of Ford/PSA's new 16 valve common rail all alloy diesel. (For the 1.6 version, coming in S40s but not V50s, see the Mazda 3 road test.) In the V50 and S40 it's mated to Ford's new 6-speed manual box with reverse up alongside first. It's not the same engine and gearbox as the X-Type Jaguar diesel which uses the Mondeo Duratec diesel and the earlier Mondeo 5-speed gearbox.
Volvo's test route for this car was almost all Spanish Autopista, which the company felt was its natural habitat. And there's no doubt it's a fine cruiser with an extremely tall sixth gear giving around 38mph per 1,000rpm, which means you're turning less than 2,000rpm at the absurdly low UK motorway limit. It's quite and smooth even at much higher speeds, and extremely punchy in 4th gear. But whether it will make a good caravan tower is a bit doubtful with that tall 6th gear because peak torque isn't developed until you're doing about 76mph, which is a bit quick with a bungalow behind.
As well as on motorways it's good on quick two lane A roads, with bags of grunt for overtaking quickly and safely. Ride comfort is very good indeed. And handling is fine. But get it onto a narrow B road or worse and, while it doesn't go to pieces, it simply stops being impressive. Nothing like as smooth and assured as the 5 cylinder petrol automatic S40s I drove last year. And in these conditions the electro hydraulic power steering felt more like Mazda's than the 5-cylinder S40's. Don't get me wrong. It's still a fine car. And preferable in handling, steering and power delivery to an Audi A4 TDI PD 130. So where the anti BMW 320d brigade previously only had one excellent alternative, they now have two and I can imagine endless test drives and poring over catalogues before user chooser company car decisions are finally made.
On to the V50 T5 AWD and that's a different animal altogether. The manual box is Volvo's own, as on the S60 and V70 T5, with reverse down beside 6th. To give clearance for the front to rear propshaft, the suspension is jacked up a bit with thicker anti roll bars to help compensate. The other advantage, of course, is a bit more clearance for driving on bumpy tracks.
This car puts its considerable power down very well and builds up speed extremely rapidly. The Haldex clutched four-wheel drive system does its job brilliantly and you're not aware of any unpleasant drivetrain whirrings. Push into a greasy corner too fast, though, and in spite of the sophisticated and unobtrusive DSTC system, you will ultimately experience understeer, as a couple of our colleagues discovered when they hit a diesel spillage and slid into the front wheel of an oncoming truck. I mention this because it proved to be an excellent test of the Volvo's crash safety system. In this glancing impact, only the side airbags were deployed, which is exactly what should have happened, and, despite the shock, neither driver not passenger were injured in the slightest. In normal circumstances, most drivers will never get near these limits, but it is comforting to know the car will look after you if the crunch ever comes.
Volvo also offered an opportunity to try the V50 T5 AWD automatic on a typical rough and hilly farm track. Precisely the sort of access road buyers of this sort of car buy it for. And it was fine, adroitly switching power to the wheels with the most traction and probably making it the best caravan or single horsebox tower in the range.
I'd better also mention that I drove to the airport in Ford's latest 2004 model Mondeo 2.5V6 6-speed manual Ghia X and before that drive had started to forget what a fine car Ford's Mondeo now is. Smooth, quick, surefooted and capable, it's easily as good as the lower powered 5-cylinder S40s. It simply lacks what Volvo call 'form over function' appeal (it doesn't buy you the status of an S40 or V50).
But when the decision is between a V50 or the equivalent A4 Avant, it's a really hard one to make. The Volvo diesel definitely does nudge ahead of the A4 TDI PD 130. Whether the V5 T5 AWD beats the A4 3.0 Quattro is a much tougher call. All I can say is I'd be very happy indeed with either. And If I went for the Volvo I'd definitely find something to do with the £1,500 I'd save.
In mid 2004, in time for most of this year's deliveries, the 2.0 diesel will acquire an Additive Supported Diesel Particulate Filter, enabling it to beat the Euro 4 regulations by a wide margin. The system is cleaned automatically as the contents of the filter are burned off at regular intervals by means of a cerium oxide additive automatically released into the fuel system that allows the process to take place at a comparatively cool 450 degrees centigrade.
PRICE/AVAILABILITY
1.8S petrol 125bhp five speed: £17,363 (3rd 1/4 2004)
1.8SE petrol 125bhp five speed: £19,613 (2nd 1/4 2004)
2.4iS petrol 170bhp five speed: £19,838 (1st 1/4 2004)
2.4iSE petrol 170bhp five speed: £22,088 (1st 1/4 2004)
2.0D S diesel 136bhp six speed: £18,613 (2nd 1/4 2004)
2.0D SE diesel 136bhp six speed: £20,863 (2nd 1/4 2004)
T5 220bhp six speed: £24,963 (1st 1/4 2004)
T5 AWD 220bhp six speed: £25,963 (3rd 1/4 2004)
Volvo V50 1.8 S: £16,759, save £604 (3.5% discount)
Volvo V50 2.0D S: £17,950, save £663 (3% discount)
Volvo V50 2.0D SE: £20,087, save £775 (3% discount)
Volvo V50 2.5 T5 SE: £23,965, save £998 (4% discount)
Standard Specifications:
S Spec: ABS with Brake Assist, Dynamic Stability and Traction Control, electro-hydraulic power steering, electronic climate control, 16" alloy wheels, radio/CD player, 6 speakers, electric windows front and rear, electric heated mirrors, height/reach adjustable steering wheel, driver and passenger front airbags, inflatable curtain side airbags, WHIPS seats, SIPS-bags front, alarm/immobiliser, remote door locks, centre console cupholders/oddments holders, manually height adjustable front seats.
SE adds: leather upholstery, aluminium, wood or iced aqua inlays, steering wheel audio controls, autodimming rear view mirror with compass, rain sensing wipers, cruise control, 17" alloy wheels, front fog lights, fuel computer, bodycolour side mouldings, 6 CD multiplayer with 8 speakers and 4x40W amplifier.
Option Packs include:
Winter Pack of headlamp washers, heated front seats and floor mats £350.
Convenience Pack of fuel computer, rain sensing wipers, grocery bag holder, steering wheel audio controls and cruise control £600.
Family Pack of integrated rear seat booster cushions, rear sun curtain and power child locks £250.
Bi-Xenon Pack of Bi-Xenon headlamps, headlamp cleaning system, heated front seats, luxury floor mats £600.
Geartronic 5-speed automatic transmission £1,250.
High performance speaker sound system with 6CD multiplayer £250
Premium sound system with 12 speakers and Dolby surround sound £500.
RTI DVD navigation system £2,500.
Power sunroof £700.
Power drivers seat with memory £600.
Power driver and passenger seats £1,200.
Electric folding mirrors with ground lights £200.
Front fog lights £180.
Metallic paint £500.
Boot mat £95.
Load liner £65.
Rubber floor mats £75
Fire extinguisher £25
Bumper protector £50.
Roof boxes £220 - £310.
Bike racks £60 - £95.
Leather upholstery £1,000.
Off black upholstery
Lava Grey upholstery
Dark Beige upholstery
Warranty 3 years or 60,000 miles, 3 year paint warranty, 12 year no perforation warranty.
ENGINES/TRANSMISSIONS
1.8 16v chain-cam petrol 1,798cc: 88kW (120PS) at 6,000rpm / 165Nm (122 lb ft) torque at 3,000rpm.
2.0D 16v belt cam diesel 1,998cc: 136bhp at 4,000rpm, 340Nm (251 lb ft) torque at 2,000rpm.
2.4i 20v belt cam petrol 2,435cc: 170bhp at 6,000rpm 230Nm (170 lb ft) torque at 4,400rpm.
T5 belt cam petrol turbo 2,521cc: 220bhp at 5,000rpm, 320Nm (236 lb ft) torque at 1,500 – 4,800rpm.
5-speed manual (1.6i, 1.6D, 1.8i, 2.4i)
6-speed manual (2.0D, T5)
CVT auto (1.6D, 1.8i)
5-speed auto (2.4i, T5)
DIMENSIONS
Length 4,514mm (14' XX")
Width (not including mirrors) 1,770mm (5' 10")
Height 1,452mm (4' 9")
Headroom (without sunroof) front/rear 98.8/96.8mm
Legroom front/rear 105.7/87.4mm
Luggage Capacity 417 litres, 717 litres, or 1,307 litres to ceiling.
Cargo length 989mm
Cargo width between wheelarches 1,005mm
Cargo length, rear seat folded down 1,766mm
Cargo length rear seat and passenger seat folded 3,060mm
Kerb weight 1,399 – 1,499kg (excluding driver)
Maximum Tow: 1,500kg
PERFORMANCE, FUEL CONSUMPTION AND CO2 EMISSIONS
V50 1.8i 125bhp manual: 0-60 TBA seconds; top speed TBA mph; combined consumption TBA l/100km (TBAmpg); CO2 emissions TBAg/km (VED Band TBA pa) EU4
V50 1.8i 125bhp automatic: 0-60 TBA seconds; top speed TBA mph; combined consumption TBA l/100km (TBAmpg); CO2 emissions TBAg/km (VED Band TBA pa); EU4
V50 2.4i 170bhp manual: 0-60 8.0 seconds; top speed 138mph; combined consumption 8.6 l/100km (32.8mpg); CO2 emissions 204g/km (VED Band D £160 pa) EU4.
V50 2.4i 170bhp automatic: 0-60 8.7 seconds; top speed 134mph; combined consumption 9.2 l/100km (30.7mpg); CO2 emissions 220g/km (VED Band D £160 pa); EU4.
V50 2.0D 136bhp manual: 0-60 9.3 seconds; top speed 130mph; combined consumption 5.7 l/100km (49.6mpg); CO2 emissions 153g/km (VED Band A £115 pa) EU3/4
V50 T5 220bhp manual: 0-60 6.6 seconds; top speed 149mph; combined consumption 8.8 l/100km (32.1mpg); CO2 emissions 209g/km (VED Band D £160 pa) EU4
V50 T5 220bhp automatic: 0-60 7.0 seconds; top speed 146mph; combined consumption 9.5 l/100km (29.7mpg); CO2 emissions 227g/km (VED Band D £160 pa) EU4
V50 T5 220bhp AWD manual: 0-60 TBA seconds; top speed TBAmph; combined consumption TBA l/100km (TBAmpg); CO2 emissions TBAg/km (VED Band D £160 pa) EU4
V50 T5 220bhp AWD automatic: 0-60 TBA seconds; top speed TBAmph; combined consumption TBA l/100km (TBAmpg); CO2 emissions TBAg/km (VED Band D £160 pa) EU4
---