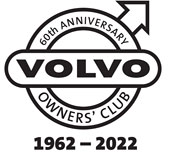 Volvo S60 D5 Road Test
February 2003
I complained loud and long about the two-litre petrol turbo version of the S60 we tested last year, but I was a lot happier with the latest addition to the range, fitted with Volvo's very impressive D5 turbo diesel engine.
D5, also available in the V70 and S80, is an impressive unit. Based on the same block as the 2.4-litre petrol engine, it's considerably lighter than the bought-in diesels Volvo was using until recently. Second-generation Bosch common rail fuel injection produces very high fuel pressures which greatly help the combustion process, the variable nozzle turbine aids low-speed boost to help reduce lag, and, in a first for any diesel, there's an electronically controlled (and therefore more accurate) exhaust gas recirculation system
All this is fine in itself, but it wouldn't make the car any more appealing if it was unpleasant to drive. In fact, it's terrific to drive. Noise levels are quite acceptable, and the five-cylinder thrum is positively sporty when you start pushing on a bit. The maximum power figure of 163bhp indicates strong performance for a diesel, though admittedly not in the same league as some German units with capacities similar to the 2.4 litres of the Volvo
Actually, it takes a while to realise the car's performance potential, thanks to the Volvo habit of providing very long throttle pedal travel in which nothing of any great interest happens for the first couple of inches or so. This helps you to be smooth when you're driving slowly, but it also means you have to push your right foot a long way down before you start accelerating.
Too Much Servo
As was pointed out in our test of the petrol S60, this does not sit well with the fact that the brakes and steering both receive a great deal of servo assistance. It takes only a tiny amount of excess pressure on the middle pedal to stand the car on its radiator grille, as alarmed onlookers during my first day or so behind the wheel will be happy to confirm.
In the same way, it's very easy to jerk the car into corners even with the lightest twitch of the fingers. I got this sorted out eventually, but the steering was always reminiscent of an arcade game; you seem to be aiming the car according to what you can see rather than what you can feel.
Still, the car tackles corners well enough, and thanks to a healthy dose of mid-range power it can make short work of the straights in between them, too. But the best news about the D5 is the fact that it combines this sort of performance with remarkable fuel economy.
Now, let me tell you, I did not in any way try to drive this car in a diesel-sparing manner. There were enthusiastic country drives, and on one occasion there was a dismal period caught in the gridlocked streets of a city whose major bridges had been closed owing to the recent high winds. This was during the sadly misnamed "rush hour", so you can imagine what it was like. Anyway, the point is that if I had been involved in an S60 D5 economy competition I would have been propping up the bottom of the results sheet. It may have been possible to spend a week driving this car more wastefully, but I'm not sure how.
All of which made me wonder if there was something wrong with the fuel gauge, which for a long time showed no inclination to go anywhere near the halfway mark. When the warning light finally came on I had travelled well over 500 miles, and I'm sure you could squeeze 600 out of a tankful if you tried hard enough.
Good Combination
Well, of course, what this means first of all is that the car has quite a big tank. But it's not that big, and the official figures confirm that the D5 combines performance and economy in a way that should make other diesel manufacturers pay close attention.
As to the rest, I'm still not a huge fan of the S60 shape, though it definitely looks better in light colours (such as the silver of the test car) than in dark ones. The interior is comfortable without being particularly interesting to look at, though I for one don't want to travel far in the rear seat, as there really isn't a lot of room for tall passengers back there. Luggage space, on the other hand, is considerable. And, as with Volvos through the ages, you do get that wonderfully secure feeling that you are driving something which has been carved from a solid lump of Volvoness.
The company expects that by the end of this year one fifth of S60 buyers will have chosen the D5. I think they will be the wise ones.
Price: £20,750
Capacity: 2401cc
Power: 163bhp
0-62mph: 9.5 seconds
Maximum speed: 130mph
Economy: 54.3mpg extra urban, 43.5mpg combined
CO2 emissions: 171g/km
Insurance: Group 14
Volvo figures.
Second Opinion:
One annoying thing about this car is that the economy and emissions figures issued at the press launch last July were better than the ones issued for 2002 model year versions - by quite some way. Volvo admits that the engine specification was changed during the interim period, with a "revised turbocharger, engine management system, and new airflow sensor". But, unless there was also some kind of mix-up in the conversion from metric to Imperial measurements, it would seem to be an example of Hutber's Law: improvement means deterioration. This isn't to say that the 2002 car is a disappointment. It's a splendid long-striding machine, with very strong mid-range acceleration and impressively fruity sound effects. I don't think the S80-type rear-end styling goes with the silhouette of the sportier S60. If you look at the car head-on, though, you realise how four-square it sits on the road. Quality-built, too.
Copyright PDR Online
---