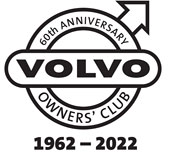 Volvo S40 T4 Road Test
November 2002
Volvo has long had a reputation for turning out very safe cars, often chosen by quite discerning drivers, and until comparatively recently, this had resulted in Volvo being seen as having a rather staid image.
In the last few years, the Swedish car maker has really turned that image on its head, producing cars which while still having all the virtues of safety and security, can really deliver on the performance front
A case in point is the Volvo S40T4 which I tested recently
This is a quite large 5-seater saloon, yet it has out and out sports car capability, with a top speed of close on 150 mph, and a 0-60 mph time of just 7.3 seconds, faster than many so called sports cars!
The S40 range starts at around £14,480, but this T4 model has a price ticket of £19,095
In addition to its potent performance, it still manages a combined fuel figure of 31.7 mpg, and it also offers an extensive list of standard equipment which includes alloy wheels, climate control, power steering, remote central locking alarm immobiliser, front and side airbags, anti-lock brakes, traction control, leather upholstery, and a superior stereo system. Now that's quite a package for a sub £20,000 car, and when you add Volvo's reputation for durability, virtually unmatched in the industry, you can see how the overall package of space, performance and safety begin to add up to a very appealing prospect.
The T4 looks deceptively innocent from the outside with just its big alloy wheels and fog lights perhaps betraying its performance capability. Inside, it has a light airy feel, a beautifully designed fascia with an easy to see and use centre console housing all the key switchgear. There's plenty of storage space with door bins, a stowage box between the front seats, and a decent sized glove box, and the seating is particularly comfortable with plenty of adjustment and a lot of back support. Rear seat passengers too benefit from lots of leg and headroom, and comfortable seating.
There's a large boot, which can accommodate the normal luggage requirements of four adults quite comfortably
All in all, this is a very practical day to day car for family or business use, yet when you want it to turn on the performance, the T4 model certainly has all the credentials. The delivery of power is extremely smooth and the driving dynamics of the car have a quite joyous fluency which makes you look forward to taking it out on the road. And while its suspension is certainly harder to accommodate its performance, it still strikes a nice balance between that stiffness, and the compliance required for decent ride comfort. The whole chassis has been re-engineered to provide extra comfort with sharp handling. The entire front suspension's been upgraded, the steering assembly re-designed, and the whole geometry re-worked to allow springs and dampers to work more freely and effectively. With a longer wheelbase and other suspension revisions, the whole set up gives the car quite dynamic ride and handling characteristics which are probably unmatched in the sector.
The 2-litre engine offers a hefty 200 bhp, and that power is at the heart of the car's potency. When you add Volvo's durability record and high standards of build quality to the package, it's hard to think of another sporting saloon with a price specification and capability that can please quite so much as this Volvo T4.
The criticisms page of my notebook remains blank
Copyright © RoadTests.co.uk
---