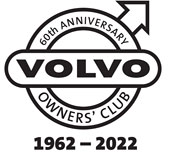 Volvo S40 Road Test
1 November 2003
Wow! It's not often I get to test a new car and it turns out to exceed all expectations. Okay, just about anything would have been better than the old Mitsubishi Carisma based S40. And the Mazda 3 had already given a foretaste of what to expect in the chassis department. If the new S40 had been just a little bit better than the Mazda 3 it would have been fine.
Instead, it's close to sensational.
The signs for this particular launch were not good. Our plane suffered a bird in the engine while landing to pick us up, so we had to wait hours for a replacement plane. Then, on the main drive in Andalusia, it rained gatos y peros. And, even though we were in Spain, there was a shortage of Manuels, so we had no choice but to drive automatics. The rain didn't stop all day. So, sorry folks, apart from the headlight and the key picture I've had to use stock shots.
But the conditions were actually a better test of the car than bright sunlight and bone-dry roads. And both the 170bhp 2.4i and 220bhp T5 automatics behaved impeccably.
The box is a five speeder with my pet bugbear of back-to-front Tiptronic style manual override and no steering wheel gearchange buttons. But they are my only complaints about the entire car. The programmable electro hydraulic steering was superbly weighted and accurate, making the car feel as well planted on the road as it actually was at all times. Even though some corners were covered in half an inch of water, I never unstuck it once, and never even felt the DSTC cut in. That's extremely impressive, because though most of the time we were driving at moderate speeds, sometimes we were way over 100 and saw 130 on one occasion. It's much nicer and much more confident than a front drive Audi A4, and most drivers will probably prefer it even to a BMW 3-Series or Mercedes C Class.
These are the cars it's very seriously up against. At last there's a viable 'premium compact' alternative to the A4, 3-Series and C Class. The new Honda Accord shouldn't be forgotten here either, but it's a bigger less 'sexy' sort of car. The new S40 will sell on looks to rival the A4 and handling to rival the 3-Series.
That's enough enthusiastic flannel. I'd better tell you a bit more about what you get for your money and the alternative engine packages.
Eventually, in January 2005, there will be a 1.6 petrol model and a Ford/PSA 1.6 16v diesel, selling for around £15,000. I.8 petrol models, with Ford rather than Mitsubishi engines, arrive in May 2004, from around £15,500 or maybe £16,000 (prices are not yet confirmed). But from January 2004 you'll be able to buy 2.4 5-cylinder petrol models with 170bhp, T5s with 220bhp and a 136bhp 2.0 litre diesel (the new Fods/PSA engine as first seen in the C-Max). The old S40 with 1.6 or 1.8 Mitsubishi engines, 2.0 four cylinder Volvo engines or 1.9 litre Renault based diesel engines will soldier on in production at Born, Holland until June 200 and will be distinguished in the time honoured way by being called the S40 'Classic'.
The new car is incredibly crash safe, as Volvo proved by T-boning an SC90 into the side of it. The doors sacrifice storage for strengthening. It has a clever new design of deformable front with collapsible buffers and a massively strong bulkhead to prevent the engine being pushed back into the passenger compartment. The floorpan and bodyshell are build from five different tensiles of steel for extra strength and make the car 68% more resistant to twisting than the old model. This stiffness in turn ensures the suspension and tyres work properly. And allow suspension settings that give good ride quality as well as excellent handling and road-holding.
The seats are very comfortable; all five of them, though, like the S60, the centre rear is really only for children. The driving position is multi adjustable for all sizes of driver and there is plenty of headroom for those of higher altitude. The neat central instrument panel has no back, so there is space behind it, as in a MINI, which should make behind the fascia components such as the heater matrix more accessible for maintenance. The boot is deep, wide and square shaped, like the suitcases it will have to accommodate. And, of course, the back seats fold down.
I'd better mention a few features we hardly noticed. The key is entirely electronic. The Interior Air Quality System (climate control) did such a good job we never touched any of the buttons. Satnav and integrated phone systems are available. Side windows are laminated against intruders. The driver information system is anti-distraction so, for example, the phone won't take a call if the IDIS registers you are driving the car really hard.
But these are details. The two main reasons for buying the car are the way it looks and the way it goes. And it's terrific in both respects.
PRICE/AVAILABILITY
1.6S petrol 100bhp: From around £15,000 (Jan 2005)
1.6S diesel 110bhp: From around £16,000 (Jan 2005)
1.8S petrol 125bhp: £16,113 (deliveries from March 2004)
1.8SE petrol 125bhp: £18,363 (deliveries from March 2004)
2.4iS petrol 170bhp: £18,613 (deliveries from March 2004)
2.4iSE petrol 170bhp: £20,863 (deliveries from March 2004)
2.0D S diesel 136bhp: £17,388 (deliveries from March 2004)
2.0D SE diesel 136bhp: £19,638 (deliveries from March 2004)
T5 SE 220bhp: £23,763 (deliveries from March 2004)
Orders taken as from 12th December 2003 for delivery March 2004. New S40s to be on display at Volvo dealers from February 2004.
Standard Specifications:
S Spec: ABS with Brake Assist, Dynamic sability and traction control. electro-hydraulic power steering, electronic climate control, 16" alloy wheels, radio/CD player, electric windows front and rear, electric heated mirrors, height/reach adjustable steering wheel, driver and passenger front airbags, inflatable curtain side airbags, WHIPS seats, SIPS-bags front, alarm/immobiliser, remote door locks, centre console cupholders/oddments holders, manually height adjustable front seats, curtain airbags, SIPS side impact protection, Intelligent Driver Information System.
SE Pack at + £2,250 adds: leather upholstery, aluminium, wood or iced aqua inlays, steering wheel audio controls, autodimming rear view mirror with compass, rain sensing wipers, cruise control, 17" alloy wheels, front fog lights, fuel computer, bodycolour side mouldings, 6 CD multiplayer with 8 speakers and 4x40W amplifier.
Option Packs include:
Winter Pack of headlamp washers, heated front seats and floor mats at £350.
Convenience Pack of fuel computer, rain sensing wipers, grocery bag holder, steering wheel audio controls and cruise control at £600.
Family Pack of integrated rear seat booster cushions, rear sun curtain and power child locks at £300.
Audio upgrades.
Integrated telephone.
RTI navigation system.
Power sunroof.
Power driver and passenger seats.
Front fog lights.
Bi-Xenon headlamps.
Metallic paint.
Geartronic or CVT auto £1,250 extra
Off black upholstery
Lava Grey upholstery
Dark Beige upholstery
Warranty 3 years or 60,000 miles, 3 year paint warranty, 12 year no perforation warranty.
ENGINES/TRANSMISSIONS
1.6i 16v: 100bhp, 145Nm (107 lb ft) torque
1.6D 16v: 110bhp, 240Nm (177 lb ft) torque
1.8i 16v: 125bhp, 160Nm (118 lb ft) torque
2.0D 16v: 136bhp at 4,000rpm, 340Nm (251 lb ft) torque at 2,000rpm.
2.4i 10v: 140bhp at 5,000rpm, 220Nm (162 lb ft) torque at 4,000rpm (n/a in UK)
2.4i 20v: 170bhp at 6,000rpm 230Nm (170 lb ft) torque at 4,400rpm
T5: 220bhp at 5,000rpm, 320Nm (236 lb ft) torque at 1,500 – 4,800rpm
5-speed manual (1.6i, 1.6D, 1.8i, 2.4i)
6-speed manual (2.0D, T5)
CVT auto (1.6D, 1.8i)
5-speed auto (2.4i, T5)
DIMENSIONS
Length 4,468mm (14' 8")
Width (not including mirrors) 1,770mm (5' 10")
Height 1,452mm (4' 9")
Headroom (without sunroof) front/rear 98.8/94.5mm
Legroom front/rear 105.7/87.4mm
Luggage Capacity 404 litres
Cargo length 97.6mm
Cargo width between wheelarches 103.4mm
Cargo length, rear seat folded down 174.5mm
Cargo length rear seat and passenger seat folded 302mm
Kerb weight 1,399 – 1,499kg (excluding driver)
Maximum Tow: TBA
PERFORMANCE, FUEL CONSUMPTION AND CO2 EMISSIONS
S40 2.4i 140bhp manual: 0-60 9.6 seconds; top speed 128mph; combined consumption 8.4 l/100km (33.6mpg); CO2 emissions 199g/km (VED Band D £160 pa)
S40 2.4i 140bhp automatic: 0-60 10.3 seconds; top speed 125mph; combined consumption 9.1 l/100km (31.0mpg); CO2 emissions 217g/km (VED Band D £160 pa)
S40 2.4i 170bhp manual: 0-60 7.9 seconds; top speed 138mph; combined consumption 8.5 l/100km (33.2mpg); CO2 emissions 203g/km (VED Band D £160 pa)
S40 2.4i 170bhp automatic: 0-60 8.6 seconds; top speed 134mph; combined consumption 9.1 l/100km (31.0mpg); CO2 emissions 217g/km (VED Band D £160 pa); EU4
S40 2.0D 136bhp manual: 0-60 9.2 seconds; top speed 131mph; combined consumption 5.6 l/100km (50.4mpg); CO2 emissions 148g/km (VED Band A £115 pa)
S40 T5 220bhp manual: 0-60 6.5 seconds; top speed 150mph; combined consumption 8.7 l/100km (32.5mpg); CO2 emissions 208g/km (VED Band D £160 pa)
S40 T5 220bhp automatic: 0-60 6.9 seconds; top speed 147mph; combined consumption 9.4 l/100km (30.1mpg); CO2 emissions 224g/km (VED Band D £160 pa)
Copyright www.honestjohn.co.uk
---