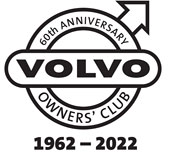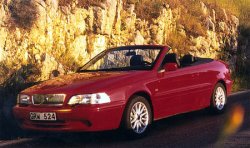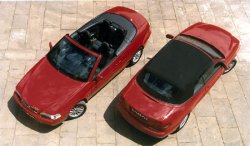 Volvo C70 (97- )
The C70 cabriolet (the coupe version was quietly discontinued late 2002) is conclusive proof that buying a Volvo doesn't necessarily mean opting for a boxy, barge-like estate. However, it is now showing its age - even though it was new on the market in 1999, it is based on the underpinnings of the long-discontinued S70 saloon - and simply doesn't match up to more modern rivals in its class (BMW 3-Series and Audi A4 cabriolets, for a start). It won't even be able to compete with the equally aged Saab 9-3 convertible, either, an all-new model going on sale later this year. Sadly then, we have to conclude that despite its solid, safe roots and its part in reinventing Volvo as a dynamic, desirable brand, the C70 has had its day. Its rivals have now more or less eliminated scuttle shake, the curse of the convertible and an annoyance with the C70 in particular, visibility with the hood up is poor and the C70 also still suffers from another problem once very common with turbo-charged Swedish cars - torque steer. The T5 is especially unruly, the lower-powered 2.4 T and even the 2.0T offering a much more pleasant drive. However, the C70 does ride well at high speeds, is reasonably practical, it's now competitively priced following 'realignment' of the range, and does still look smart, so we wouldn't discount it completely, at the right price.
Reliability and Quality
Volvos are rightly famed for amassing huge numbers of trouble free miles, and the old S70 range upon which the C70 is based, proved no exception. However, the hand-built nature of the C70's construction raises some quality question marks.
Image
Everyone knows and respects Volvos because they are big, safe, practical and sensible. So the C70 coupe and cabriolet are big surprises - they're the most stylish Volvos since the Saintly P1800 in the '60s
Performance
There are no disappointments when it comes to speed with any model. But the 2.4 turbo is the best all-rounder, being well-mannered and refined, yet swift enough to reach 60mph in under eight seconds and a top speed of over 140mph. The T5 is seriously fast, 60mph arriving in under seven seconds and a top speed of 155mph not long after. But in truth, the T5 has almost too much power to cope with.
Ease of Driving
A height adjustable seat and an adjustable steering wheel allow most people to get comfortable (though the optional electric seats can be confusing), while the C70's controls are easy to use. The view out is less restricted than in other coupes and cabriolets too.
Safety and Security
The S70 saloon underwent Euro NCAP crash test and emerged with a creditable three stars out of four (the maximum at the time), so the C70 upon which it is based would probably score much the same. A driver's airbag, side bags and ABS brakes are standard. Thief-proofing includes deadlocks, remote locking, an engine immobiliser and an alarm.
Roominess
The C70 is a full four seater, though access to the rear can be hampered by the grindingly slow optional electric front seats. It has a big boot too, but the rear seats are fixed, so long loads can't be carried. Inside, there's only limited space for odds and ends.
Running costs
Parts and servicing are on the expensive side, although insurance premiums are low for the type of car. Fuel consumption in the mid-20s is disappointing, but the C70 compensates with a strong resale value, so depreciation is low, if not as low as it is for some rivals.
Comfort
The C70's interior is unusual, for a coupe or cabriolet, in being able to house four adults in comfort, and the cabin is also well finished, though it can look dull in some trim colour combinations. The hood on the cabriolet fits snugly, with all the solidity and quality engineering expected of a Volvo. It is an excellent motorway cruiser, being relaxingly secure and quiet, The biggest disappointment has to be the low speed ride, which is lumpy to uncomfortable.
Fun to Drive
Despite its rakish lines, the C70 is not a sports car but more of a rapid cruiser, its potency best deployed for overtaking rather than whisking around bends. Why? Because it becomes unruly when driven hard, feeling slightly nervous under hard acceleration, especially if it's a T5. Which is why the cheaper 2.4 turbo is the better buy.
Stereo/Sat Nav
There's a good quality 10 speaker radio/cassette with RDS traffic information and a CD player - three or six CD stackers are options
Value for Money
The good basic specification includes a driver's airbag, side airbags, ABS brakes, deadlocks, temperature controls for driver and passenger, the 10-speaker stereo mentioned and air conditioning. Hence, the C70 is not cheap, getting on towards the cost of a Mercedes CLK or SLK.
---