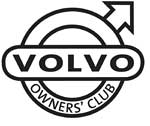 Volvo V60
The Volvo V60 makes its entry onto the car market with its sights firmly set on giving the all-new S60 sedan model a tough match over the title of "The Most Dynamic Volvo Model Ever". No less than 90 percent of the annual V60 production of 50,000 cars will find European buyers. It is produced at the Volvo Cars Torslanda plant. Production started August 30, 2010.
Coupe rather than estate car.
From the design viewpoint the focus was on making the car as close to a coupe as possible, while retaining that handy extra space at the rear. The sports wagon does not aim to compete with the traditional estate car. For the customer who wants a lot of load space, there is our V70 or XC70.
The pronounced wedge shape and the slim coupe-like roof line of the new V60 are accompanied by the shoulder profile along the car's sides, creating a gentle yet powerful double wave from the headlamps at the front to the tail lamps at the rear.
The dip in the middle of the double wave visually pushes the car down. This enhances the stance and makes the car look sleeker and lower. The sculpted bonnet and the short overhangs front and rear also emphasise the sports car feel.
In 2018 The Volvo V60 II was released.
Below are links to various Volvo V60 pages that have a wealth of general and technical information on the Volvo V60.
Volvo V60 II 2018 (with videos).
Volvo V60 Sportswagon UK prices and Specifications
Production Of The Volvo V60 Starts
Volvo V60 sports wagon, as sporty as the all-new S60
The new Volvo V60. World Class Safety. Enhanced safety both inside and outside the car
Inside the new Volvo V60. Extra flexibility combined with exclusive quality
Volvo V60, a true sports wagon created with uncompromising passion
Volvo V60 sports wagon, a blend of style, performance and groundbreaking safety
---